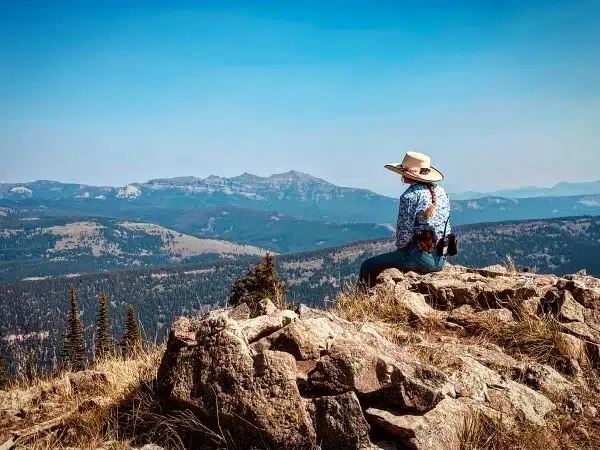 Hey there, everyone! My name is Amber, and I'm one of the wranglers at the Covered Wagon Ranch this summer. I'm going to be taking you with me today so you can experience a Day in the Life of a wrangler, complete with all the craziness and shenanigans we get up to.
A typical morning at the barn begins at 6:30. The crew (there are six of us wranglers) is mostly still asleep, so we power through our morning chores without too much trouble. We prepare breakfast for some of the skinnier horses who need extra calories, we give medication to the horses who need it, and get the barn prepped for the day.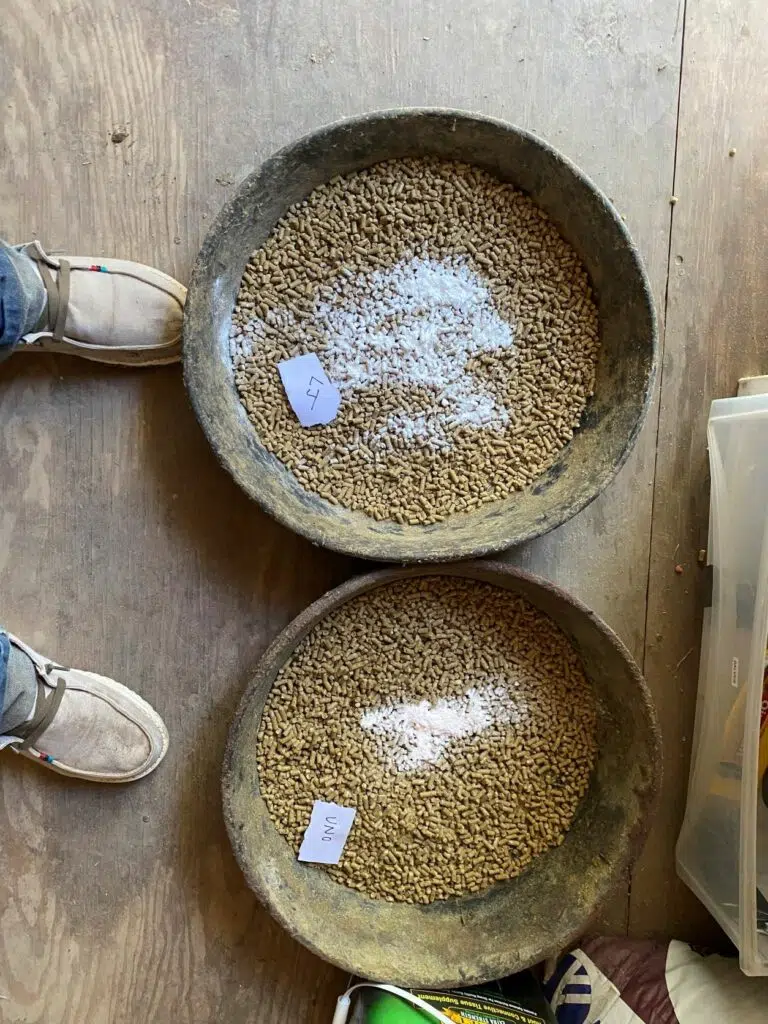 All this only takes 20 or 25 minutes, so we head up to the lodge for breakfast at 7. We all love waffle day on Tuesday, but my personal favorite is biscuits and gravy. They spoil us with the food on the ranch. This is where we all connect on what needs to be worked on, what we can be doing better, and our goals for the day. It's also when we take some time to roast each other and keep each other humble. Kurt and Melissa will normally sit down with us and make sure everyone knows what our focus is for the day. We're heading back down to the barn to finish prepping for rides by 7:30.
Between 7:30 and 9, our only goal is getting rides out. Jessie will normally be out in the corrals catching all the horses being used that day. If it's a Monday, you'll find Dan in the tack room choosing saddles for every rider. Everyone else is graining horses and then saddling them. There will be some back and forth here as Kurt and Melissa figure out which guests are riding and where they're doing. There could be anywhere from 10 to 25 horses that need saddling. Sometimes a horse will be sore or injured when we go to grab them, and we'll need to make a switch. This part can definitely be chaotic, with everyone working as quickly but as precisely as possible.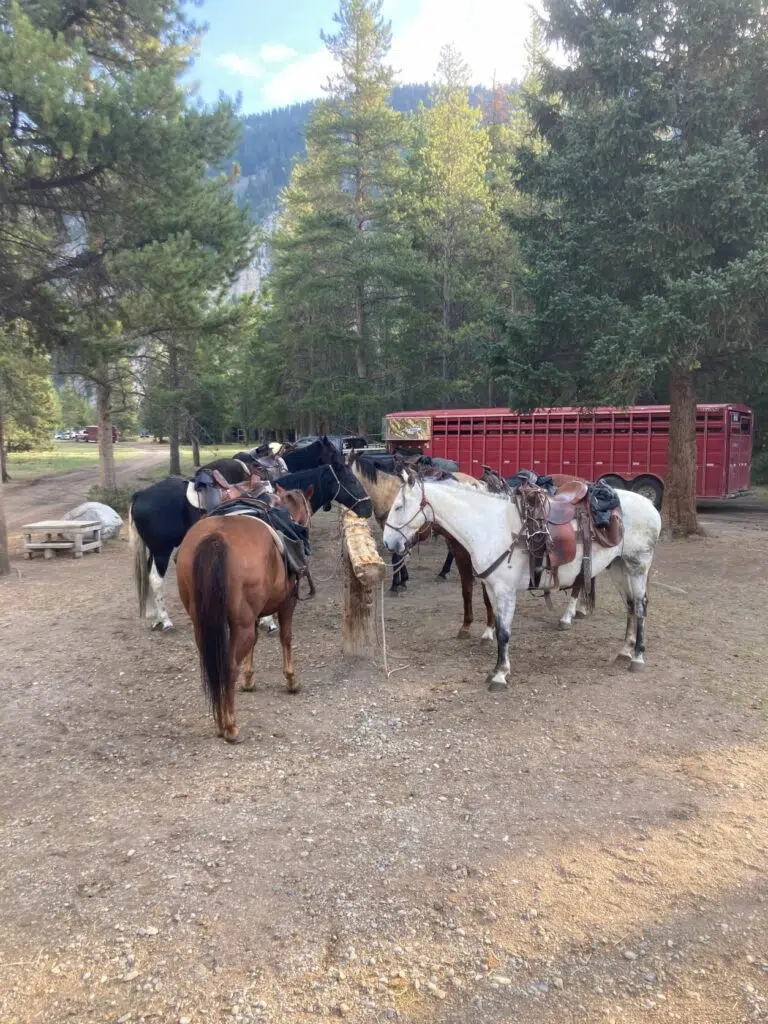 As wranglers, we get some say in where we go for the day. I love the opportunity to see new country, so if I can try out a new ride or go off trail, it's really exciting for me. Pretty much all of the trails we ride, and there are a lot of them, have something amazing.
Today I'm riding Sister, who is super fiery and independent. I have a group of horses that I normally ride, but it's part of my job to ride any horse that needs extra attention or teaching.
When I get back from my ride for the day, I jump right into getting chores done. That's more doctoring, cleaning up the barn, feeding and watering, and tending to all the horses that were on my ride. They all get a bath, and when guests want to stay down at the barn and help, their horses get tons of extra pampering.
Doctoring can take anywhere from 20 minutes to several hours. Having cared for and healthy horses is one of the ranch's most important goals, and that takes time. When horses have hoof problems, we might need to soak their feet or poultice wrap them. If a horse is lame or back sore, we'll use massage therapy and PEMF (think a tens machine, but bigger) to hopefully help loosen them up. If they have any cuts or scratches, we'll use a salve to help it heal faster and keep out infection. Doctoring is a massive team effort, so you'll find many of us working on this most afternoons.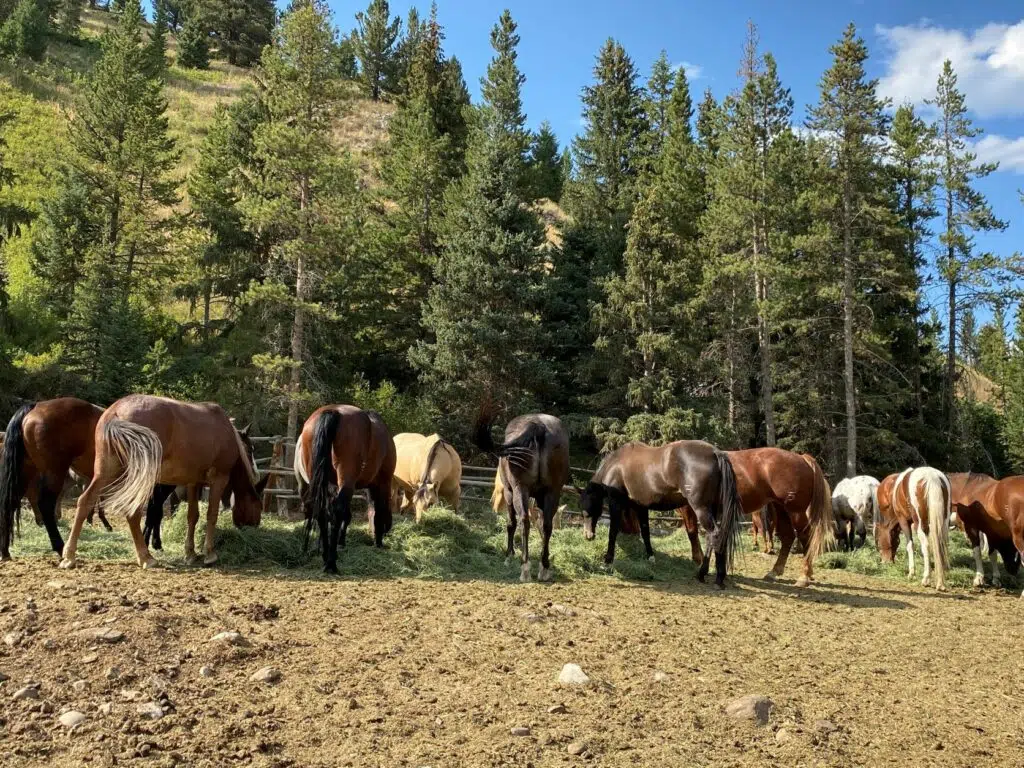 Once chores are mostly done, I love to spend time working with one of my colts. The ranch has 7 two-year-olds, and the wranglers are working on teaching them how to be performance, ranch, or mountain horses. Two of the ranch fillies, Maya and Everest, are mine, and I also work with Melissa's filly, Machi. They all have totally different personalities and need different things out of a rider. If I couldn't ride one of them out on the trails, I like to at least work with them in the arena. Each wrangler is responsible for their two year old, so you'll normally see at least one of them working on this in the afternoons.
One of my other favorite things to do is help pack camp in and out. We have a pack trip this week, so I help load all our supplies onto our mules Zeek, Tucker, and Rocky, and bring all that supplies up to our camp. We're almost done with pack trips for the summer, so soon I'll head up to camp and help bring all our supplies down for the season.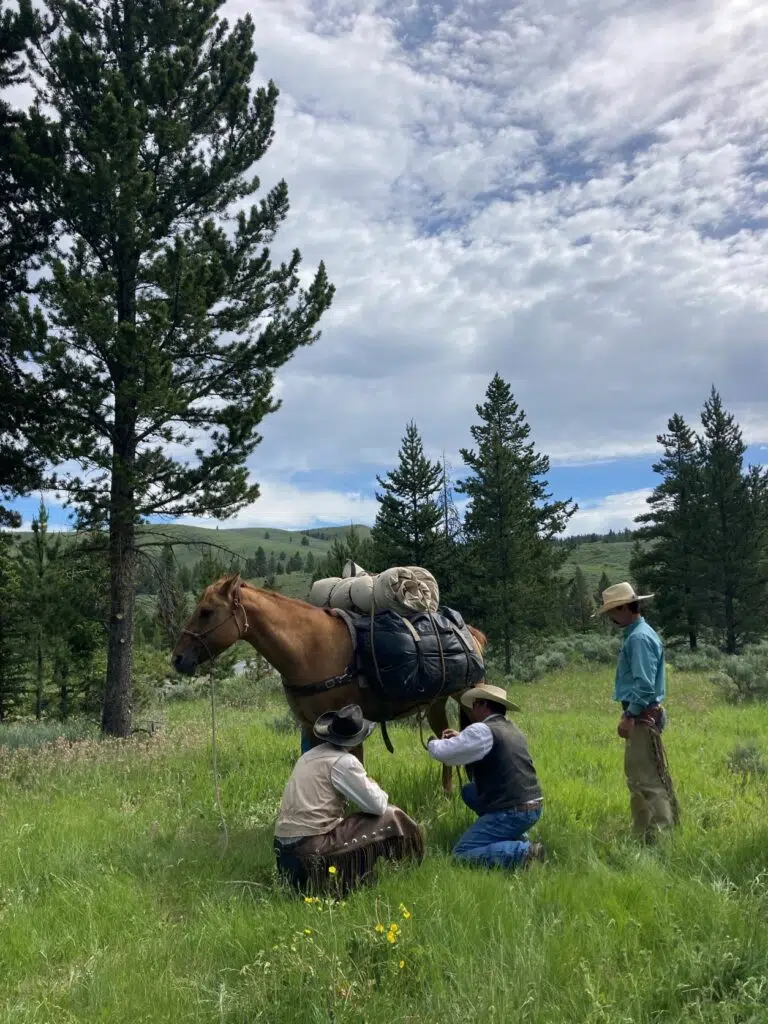 Our day normally ends at 5, so now I get a two-hour break before dinner at 7. We all sort of stink, so I'll wash up, do laundry, and get other stuff done. My favorite night is Margarita Monday. I think most of the crew would say the same thing. We also love fried chicken night. After dinner, it's fun to hang out with the entire crew and with guests, so we'll all sit around the bonfire and play music or talk.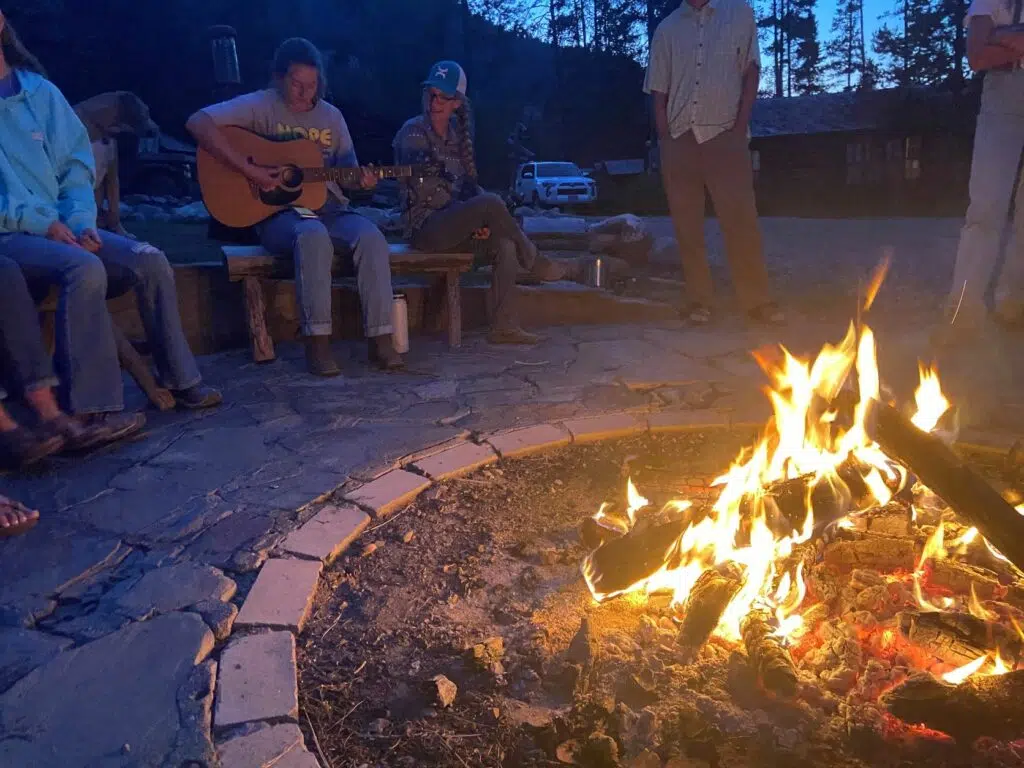 The day starts at 6:30 again tomorrow, so we'll head to bed after a couple of hours, and we'll get ready to do it all over again!