Hello! We are excited to introduce our 2021 Staff to you. We have mixed the new crew in with all the familiar faces that will be returning to the ranch, enjoy!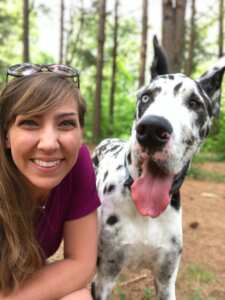 Hello hello! Caroline here, ready for a beautiful summer of cooking for YOU, and soaking up the mountains! Originally from Virginia, Montana makes the 6th state in the past 7 years where I've been blessed to hang my hat. I've studied Anthropology, run bed & breakfasts, managed horse farms, cooked on ranches, worked in wildfire, and more- generally enjoying a life of adventure with my husband. My passions include baking, camping, horses, sarcasm, and making people laugh at my bad jokes. But mostly, I love encouraging folks to slow down and reconnect to what really matters- laughter, kindness, curiosity, wonder, the beauty & peace of Mother Earth… and really good french toast. I'm always humbled and grateful to have a hand in bringing people together around the table for good times and good eatin'! You can catch my black & white appaloosa- er, great dane- Deacon napping in the sunshine, being my shadow, or trying to sneak a sit on your lap for some pats. Cheers, friends!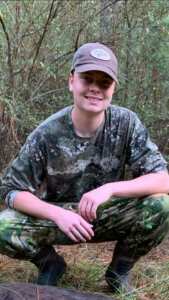 Have no fear, the best dishwasher is here! My name is Adam Albar, I am 18 years old and from Sandy Springs, Georgia. I plan on attending Baylor university in the fall of 2022 and becoming a member of the Air Force ROTC. In my free time I like to explore the outdoors. I look forward to meeting new people from across the country and spending time in the mountains.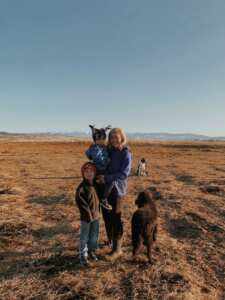 Hey Y'all! Welcome to the Covered Wagon! This will be my second season at the CWR. Last year, I came to Montana with the intention of being here for a few months, but I never did end up leaving. There is just something about those mountains! Well, maybe it is Kurt's fried okra and biscuits or Kirstin's fried chicken (bless it). Either way, those are four of my favorite things. I also love traveling, being outdoors and am always down for a dance party or ice cream date with my two favorite little cowboys, Braxton and Sawyer. I look forward to meeting you or seeing your beautiful face once again!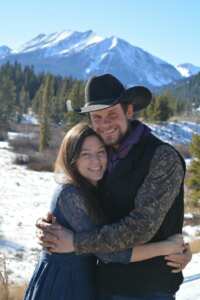 Hello my name is Dan I was born in Wyoming and raised in Oregon this will be my third year at the Covered Wagon Ranch and it's an amazing place with lots of things to see and do and people to me and friends to make and I am thankful for Kurt and Melissa letting my wife (who I met at this ranch) and I to work here this summer. I am looking forward to meeting everyone and for all the returns looking forward to seeing you again!
Hey, my name is Kirsten Goodrick. I am the Executive Chef for the Covered Wagon Ranch. This will be my third year at the Covered Wagon. I grew up in a large family and have always enjoyed cooking, baking, camping, and anything to do with the outdoors really. I love cooking for people and sharing some of my families recipes. I can't wait for another great year with my husband, Dan, at the Covered Wagon Ranch.
Hi! My name is Kiana Roylance and I'm excited to be working as one of your wranglers this summer! I grew up in the military, so I don't really have a place I call home. The longest place I lived before I went out on my own was in Arizona and since then I've lived in Idaho for a few years (though thanks to my amazing husband, I truly call Charlo, MT my home). I didn't grow up on a ranch and I didn't even start learning to ride horses until I was around 10, but once I caught the horse bug, I haven't been able to stay away. I initially learned to ride English on the east coast and eventually I learned Western when I came to Arizona. I have since competed and trained in 4H, FFA, jumping, and rodeo events. I am a certified EMT and CNA and I just finished up at horseshoeing school. I have trained and sold several project horses over the past few years and I started training for the public in 2019. My goal in life is to move back onto my husband's ranch in Montana and help work the cattle and grow my own horse breeding and training business. I am very passionate about all aspects of horses and I can't wait to share all of that with you!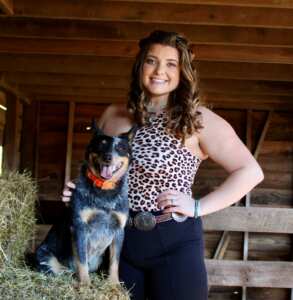 Howdy! My name is Gabrielle Morgan. I go by Gabby, but you can call me whatever you want. I was born and raised in a small town called Newnan, Georgia. I have a strong passion for all animals and exploring the outdoors in my free time when I'm not at work. I also work at the gym "Onelife fitness" and I have a strong passion for lifting weights and working out everyday to keep myself healthy. This is my first summer spending it at Covered Wagon Ranch. I am very excited to have this opportunity to work with everyone on the ranch. I'm looking forward to meeting new faces, exploring the outskirts of Montana, and keeping a smile on everyone's faces to make their vacation as memorable as my summer here on the ranch will be. (Fun Fact, Gabby is the niece of Kurt's best friend, Skeeter!)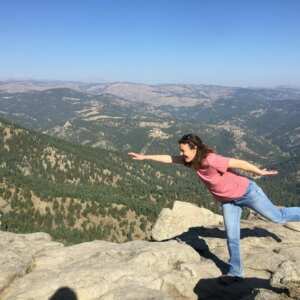 In Oregon born and Florida raised, Movin' around I spent most of my adult life. Flipping omelets first, Then selling tools, I was having no fun, felt like a fool. Something's not right, said to my lil sis dear, So I hopped in my car and drove out here. Well I guess I won't get rich, But I've found the life for me with my dope cat Al and my pup Sammy. Word.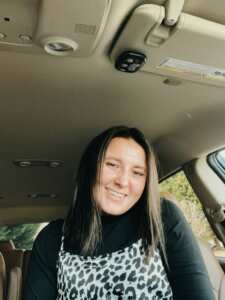 Hello, my name is Malory. My friends and family call me Mel. I'm a born and raised Southerner although I like to pretend I'm a Northerner. I grew up in a Christian home with 6 siblings; two brothers and four sisters. At my house we don't have silence; especially not with 7 nieces (plus one on the way) and a nephew. I'm currently working as a nanny watching 4 rowdy boys. They definitely keep me on my toes. Since I was a kid I have loved animals and always said I was going to be a vet. I love anything outdoors, whether it's hiking, camping, volleyball or just hanging out in my hammock with a good book. I love just hanging out with people and laughing until my stomach hurts. I have always wanted to work on a ranch and this year was the one that I decided to do it. I can't wait to work at Covered Wagon Ranch and make so many friends and memories!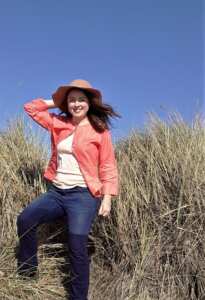 Hey there! My name is Kristy Jo, and I'll be coming from Oregon to be your housekeeper this season. This is my first time working at a guest ranch, and I can't wait to get started! I love reading, writing, being outside, and learning new things. I also enjoy old movies and music and Old West history, and I can talk forever on those subjects if nobody stops me. 😉 But even more than talking, I like listening; I love to hear people's stories. And I can't think of a better place to hear stories than around a campfire under that big Montana sky! Hope to see you there.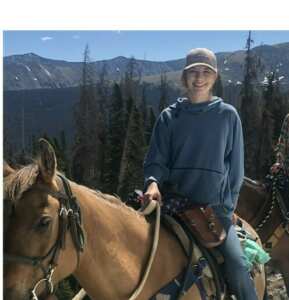 The beginning of 2021, a fire was lit under me and boiled impatience for my pre-veterinarian goals. Realizing that I was more of a gritty go-getter than an A student in pre-med classes, I decided it was time to finish my bachelors in Animal Science with an emphasis in Equine Management and Production rather than continuing to pursue a field that wasn't meant for me at this time in my life. The University of Georgia has given me incredible opportunities and allowed amazing people to cross my path, but I am ready to start a life doing what I love. My call name during my time in Colorado was "Punchy", although most everyone referred to me as "that Georgia girl"; however, I go by Dani. I am eager to get started at Covered Wagon and look forward to making new connections.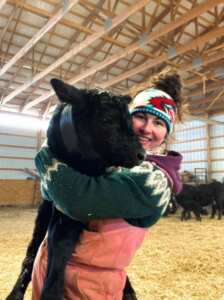 Saddle up Buttercups & get ready for a ride! Lucky for you fine folk this ain't my first rodeo, I'm in the short go riding out year #3 at the Covered Wagon. On the ranch you can find me in my big flatbrim hat (for Kurt's sake look up Miss Clara Allen), riding Shiloh (maybe Blake), eating Mac & cheese with the boys, or you won't find me at all cause I have a habit of getting lost. Trust me, the "dead trees, big rocks, and glorified elk trails" are in no shortage in this backcountry. I love a good Wild West adventure though which is why this Masshole moved 2000miles away from home into grizzly bear territory. However, I am somewhat educated with a degree in Veterinary Science and work as a Veterinary Technician so yes I'm vaccinated……… for Rabies. Anyway can't wait to meet y'all this summer and go out riding! ❤️ Amy G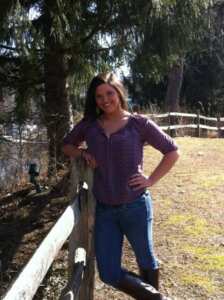 Hi everyone, my name is Emily and I am from a small town in West Virginia. I am the youngest of four kids and have had a passion for horses since I could walk. I am a Certified Equine Sports Massage Therapist and love every second of making horses feel better and live up to their highest potential. My nieces and nephews are my whole world and I spend as much time at ball games and playing barbies as I can. I love to go on spontaneous adventures—last year it was skydiving in Virginia and this year it is working as a server at the Covered Wagon Ranch in Montana! I am so excited to meet and get to know everyone this year!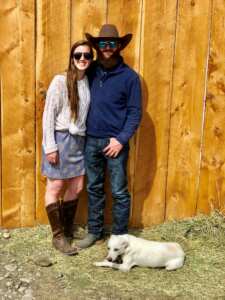 Hey there kids, HBB here back for round three! This winter has been an interesting one between shoeing horses (freshly educated in that now) and chicken farming (also freshly educated in that) but I'm ready to rock this summer! I grew up in New York, just north of the city and transplanted myself out here just about two years ago now but I don't think I'll ever get sick of exploring with y'all… so come on out and let's go for a ride! Freddie is also ready for some of your leftovers and maybe some belly rubs ? -Sarah
Hi I'm Gabe, and I hail from Akron, Colorado in the flatlands. Got sick of not seeing the mountains so here I am, chasing after the HBB. I like to shoe horses, rope, ride and play with the dogs so I'm bringing my horse, Roan, and my dog, Cash, with me. I'm looking forward to being able to do what I love and ride with all of you this summer!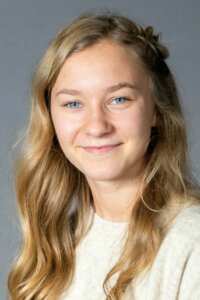 Hi, I'm Ashlyn. I'm a Southern girl from North Carolina! I'm from a family of 13 and I have eight brothers. So….I think being a nanny for Braxton and Sawyer is a perfect job for me. I love kids, all things outdoors, and adventure. I am looking forward to meeting the ranch family and their guests. See you at the ranch! (Fun fact-Ashlyn's sister is Alissa)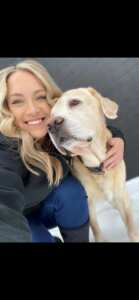 Hey y'all! I'm Haley, and I am from right outside of Nashville, TN! My dad is retired army and we moved to TN from Hawaii when I was 5- I'll never forget driving to Ft. Campbell and seeing people on horses trail riding… the rest is history! I rodeoed growing up, then went to ride for the equestrian team at MTSU where my coach told me to take another lap, that I "had a hunt seat and western contact," and started putting me over fences. I also got to do some reining and honestly love all the disciplines! Most recently, I've worked throughout the pandemic as an ICU nurse… so ya girl was lookin for a break & the good Lord put CWR on my radar. I can't wait to spend the summer at CWR with the crew doing what I love, meeting all of the guests, and exploring the back country of Montana!! P.S. You'll likely find Tuck, my ride or die, by my side at some point during your trip & he certainly loves all the love!!