Hey there! Hope everyone's Spring is going wonderfully. Here at Covered Wagon, we are gearing up to be in full swing. We finally have all of our 2015 crew, and we are so excited for you to meet them. All of our horses have also made their way back here from winter pasture as well, and they are looking great! It is a special year here, as it is our 90th Anniversary, so look for some extra little touches in the gift shop and everywhere. We are so fortunate to have been running for so long, and it is definitely thanks to all of you guests, both new and return, so thank you so much!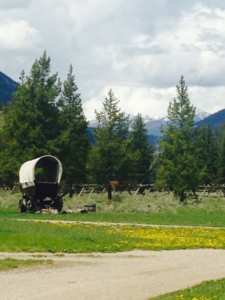 Of course, Spring on the ranch means that it is officially project season. For you return guests, you will definitely notice some changes here this year! (All for the better, we promise). We have rebuilt our corrals and leveled them, added a pole barn, reconfigured our tack and tool barns, added a guest shed and a vet shed, and put in an arena and a new round pen – and that's just down at the barn! We have been hard at work making improvements all over the ranch, including the kitchen, lodge, and other areas you will be sure to notice 🙂
We have also added a few things for the kiddos, and we can't wait to see them put to good use.
We are very excited to everyone to arrive, and you guys will be seeing a lot of familiar faces on the crew here! Austin, Keaton, Taylor, Sabrina, Sharon, Minda, and of course me (Eryn) are all back again working for you guys this summer. And our newbies are fitting right in! We have a great feeling about this summer – now we just need it to hurry up and get here!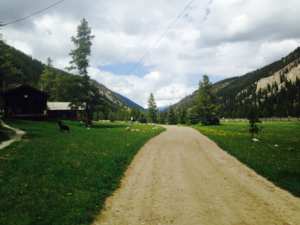 Hope everyone is having an amazing Memorial Day weekend, and thank you all so much for sending in your photos as well to help with our 90th Anniversary project. Keep them coming!