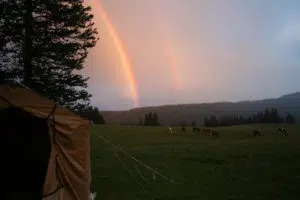 How would you like to be sitting around the campfire one evening and taking in this view with your dinner? Well, Brinie, Rob, JT, Kenny and Erin had the pleasure of a most incredible pack trip this summer. Brinie and Rob were celebrating their honeymoon (hope you guys don't mind the P.R.!!) and had a most enchanting trip.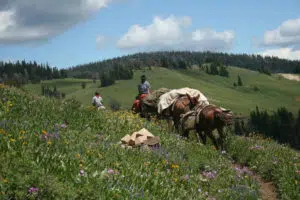 The trip started out at Red Canyon where the wildflowers were just spectacular. It was a long, but beautiful day. Camp was set up and the views were amazing.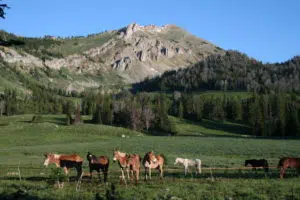 Now this next picture isn't quite in focus, but I think that's because JT's hands were shaking he was so excited! And he knew if he didn't have a picture of this we would have never believed them! For some reason, about 200 head of elk decided to walk into the camping area and start to graze! They didn't seem to be too bothered with the horses, the camp and the people. Now I wish I had been there!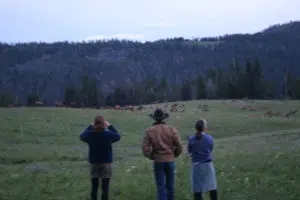 They camped therefor two nights, and then headed out on Day 3 over Snowslide and Monument Mountain, a 10,000 ft mountain top where the views are spectacular. However, you need to know that there is one spot on this ride that is not for the faint of heart!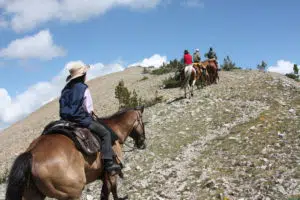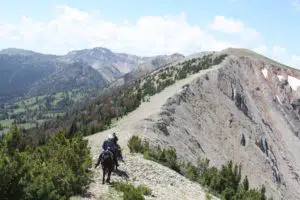 But the trip is worth it (or so they say. I, personally, have a fear of heights and haven't had the gumption to get over Monument Mountain. And the computer wouldn't even download the scariest part!! Now what does that tell you?