June was a month when we had plenty of tiny cowboy and cowgirl boots sprinting up and down the ranch. Whether they're finding horses to love on, trampolines to bounce on, or snacks to devour, our ranch kids remind us that there's always something exciting to be found on the ranch!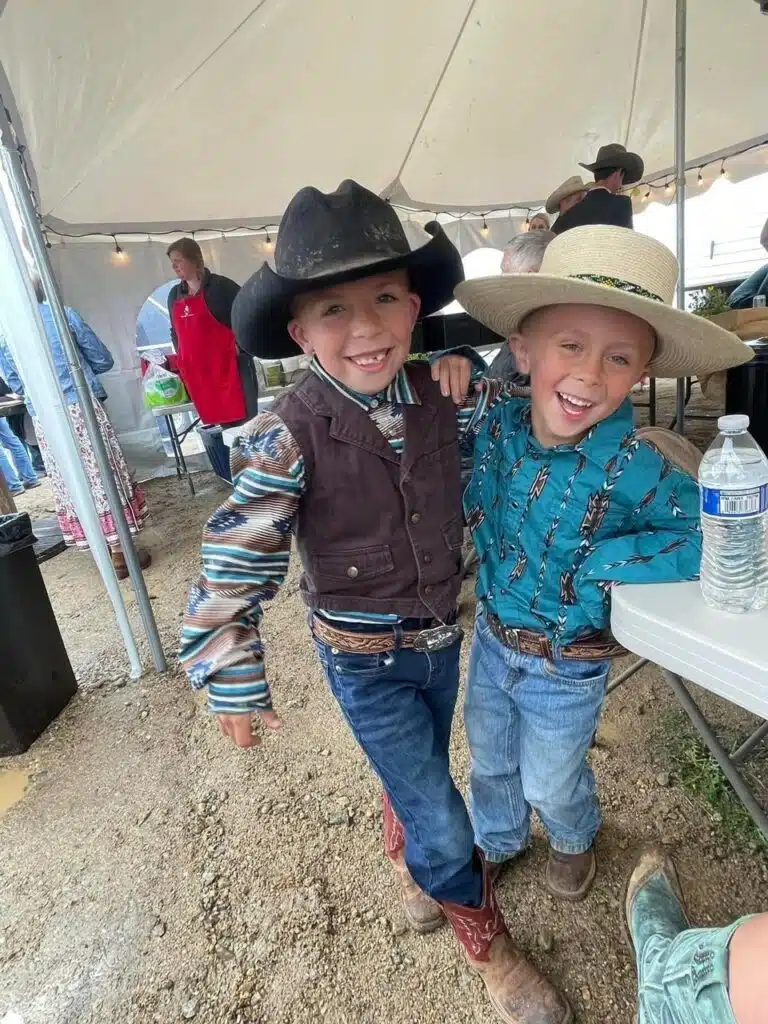 Our resident experts in this field are the Covered Wagon's favorite tiny cowboys, Braxton and Sawyer Puckett. Not only have they each lived on the ranch since birth, but they are also both avid riders, ropers, and racers. If you can't find Sawyer working on a craft in the lodge or Braxton making smores by the fire, then you'll find them riding with Kurt and Melissa. Since they're such an important part of life here at the ranch, we wanted to get their takes on daily happenings at the ranch, on the horses, and on what makes the Covered Wagon Ranch one of the most special places on Earth. Here follows their very first official interview:
Q: What have you been up to lately? What are your favorite things to do?
S: I like riding horses with my family. My favorite things are barrel racing, trail rides, and obstacle courses. And reading!!! (Sawyer is a rising 1st grader and has started reading chapter books).
B: I like to play on the monkey bars and the trampoline, and play soccer (Braxton is a rising 4th grader, and is very athletic).
Q: Who is your favorite horse to ride?
S: Roper… AND June big… AND PRIZM! I love them all the same.
B: Guiness and Fred. The biggest horses!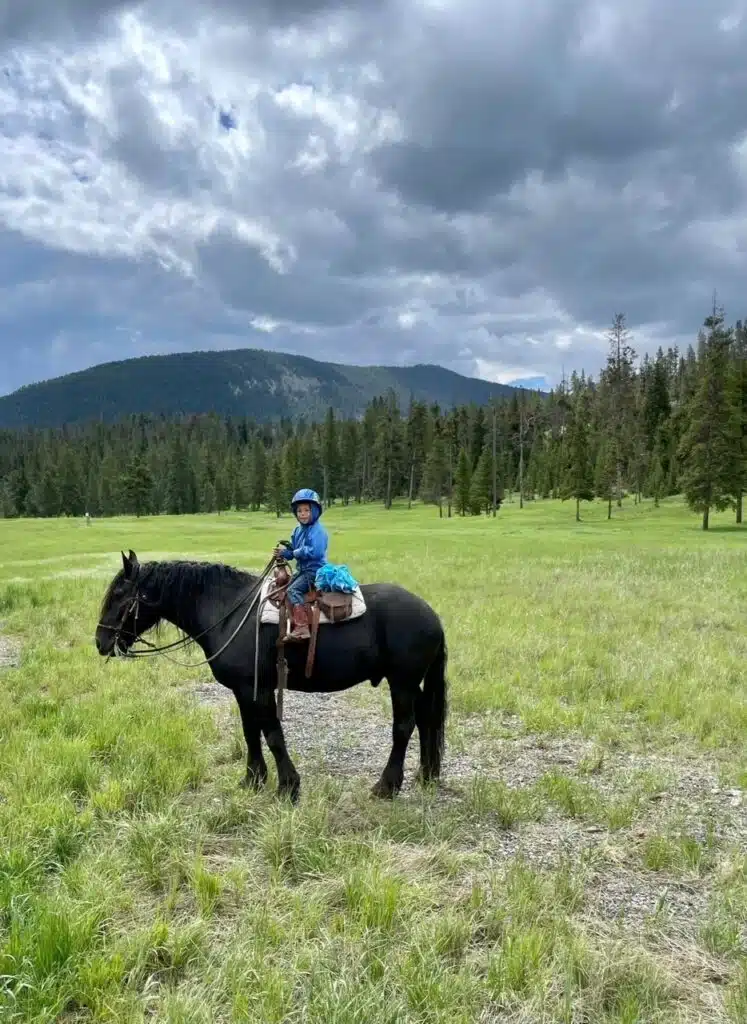 Q: What is your favorite thing about living on a ranch?
S: Spending time with my family.
B: Riding my horses. *cue wild giggling* And watching Jessica throw a saddle on Guiness because she has to throw it over her head.
Q: What is something challenging about living on a ranch?
S: You have to get used to being around horses all the time, especially when you're a guest and you're here for a week because they're always near you. Also the air.
B: Saddling my horses because they're all really tall.
Question: What is your favorite dinner that Kirsten and Sophie make?
S: Hmmmmmmmmm… Kirsten's carrot cake! And Sophie's muffins that are, like, PURE chocolate.
B: *again, cue wild giggling* Chocolate cake!
Question: What do you want to be when you grow up?
S: That's easy… a ranch owner.
B: A doctor that studies all animals, AND a police officer.
At the end of our little interview, the boys went off to enjoy a day on the lake with their family after a long and adventurous week. With these two little monkeys, there's never a dull moment or a shortage of laughter… only a shortage of cookies in the cookie jar.