The Covered Wagon Ranch is full of likely and unlikely animal pairings. Many of you will be familiar with Chick and Hoot, the barrel horse and miniature horse combo. There's also Fred and Guiness, the two biggest and most loving boys on the ranch. Or maybe you'll think of Amberleigh and Ruby, a mother and daughter pair who will never be found without each other.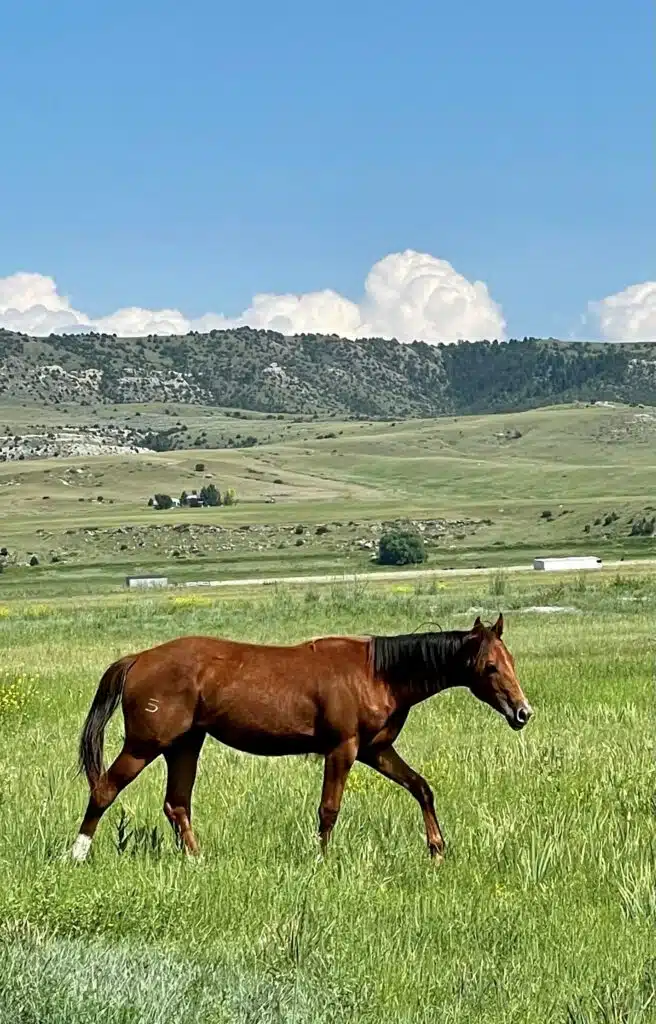 Unique Beginnings
Last fall, the ranch bought a weanling filly named Mae after Melissa met her owners at a barrel race. She hadn't been born at that point, but her breeding is top notch and Melissa wanted her. Actually getting to buy her came as a bit of a surprise (Melissa forgot she put her name on a list several months prior), but after a very quick 24 hours, Melissa had Mae under contract and she was on her way to her forever home at the Covered Wagon. However, just like people, making an adjustment to a new place can be difficult for horses as well. All the new places and things can feel a lot like walking into high school for the first time. Who are you going to sit at the lunch table with? Or in this case, the hay bale!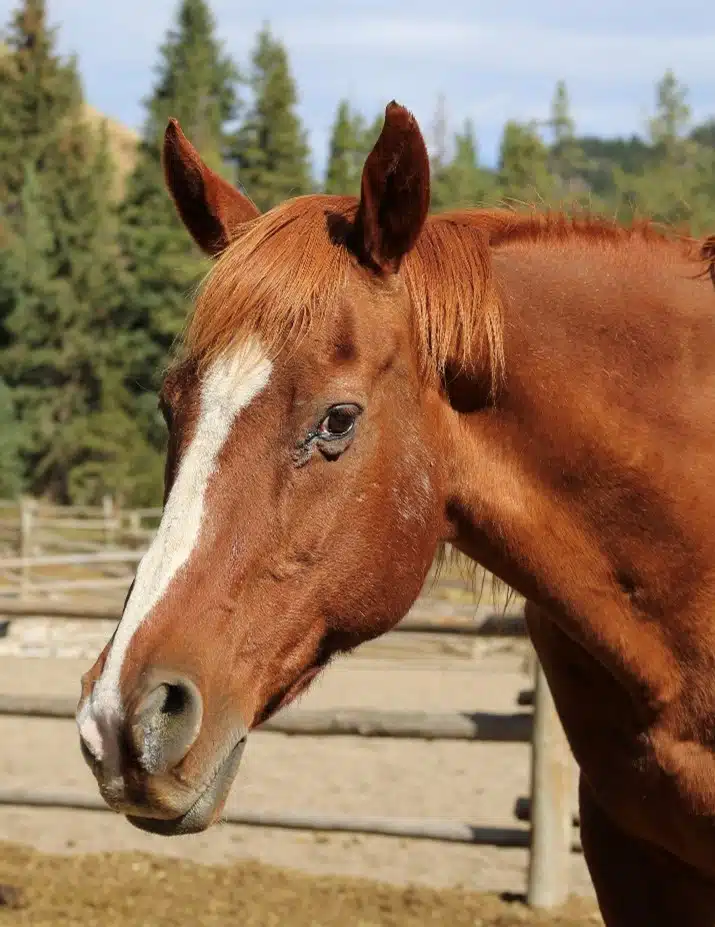 Mae's life before the Covered Wagon Ranch was smooth sailing, but unfortunately that is not always the case. Just 10 years earlier, a sorrel thoroughbred gelding named Bo finally found his way to his forever home with us…. Well, eventually…. the first time, Melissa brought home the wrong horse. Kurt told her to turn right around and go pick up the horse they had actually bought! Most of his past is a mystery, except a tattoo on his inner lip meaning at one point or another he spent some time as a racehorse. Even his age is unknown; All we know is he is extremely old, in fact the oldest horse on the ranch. He is now years into retirement, but prior to this he was immediately a wrangler favorite with his big rocking chair lope and smooth gait. Harvey and Bo were inseparable for years, but Harvey got a little lovesick, as geldings do, and ditched Bo for Essie. Being at the bottom of the pecking order makes it hard to make friends, and isolation became the new norm for Bo.
A Turning Point…
Hold on, don't break out the tissues just yet! After all, every feel-good story must have a turning point. The day finally came this winter when Mae was weaned, and it was time for her to be turned out with the rest of the herd.
This moment always comes with anticipation, much like it had with Bo. Will she make friends? Will the herd accept her right away or will it take some time? The herd has plenty of young mares, so surely, she'll find someone her age to hang out with.
Well… she did make a friend right away!
To everyone's surprise she ran right up to Bo, and it was as if they'd been friends their entire lives! She won't go anywhere without him, and they are extremely protective of one another. Currently they are turned out in pasture together, frolicking through the flowers and living their best lives. Eventually Mae will be started as a performance horse, but for now she's still just a young filly and spends her days with her surrogate great grandpa Bo.
While we might think the drastic age difference is odd, the two couldn't care less.
Even though the two could not have more different backstories, they changed each other's lives drastically. Whether it's making friends with the outcast or making a new place feel like home, friends make the world go round. I guess what they say is true, opposites do attract!