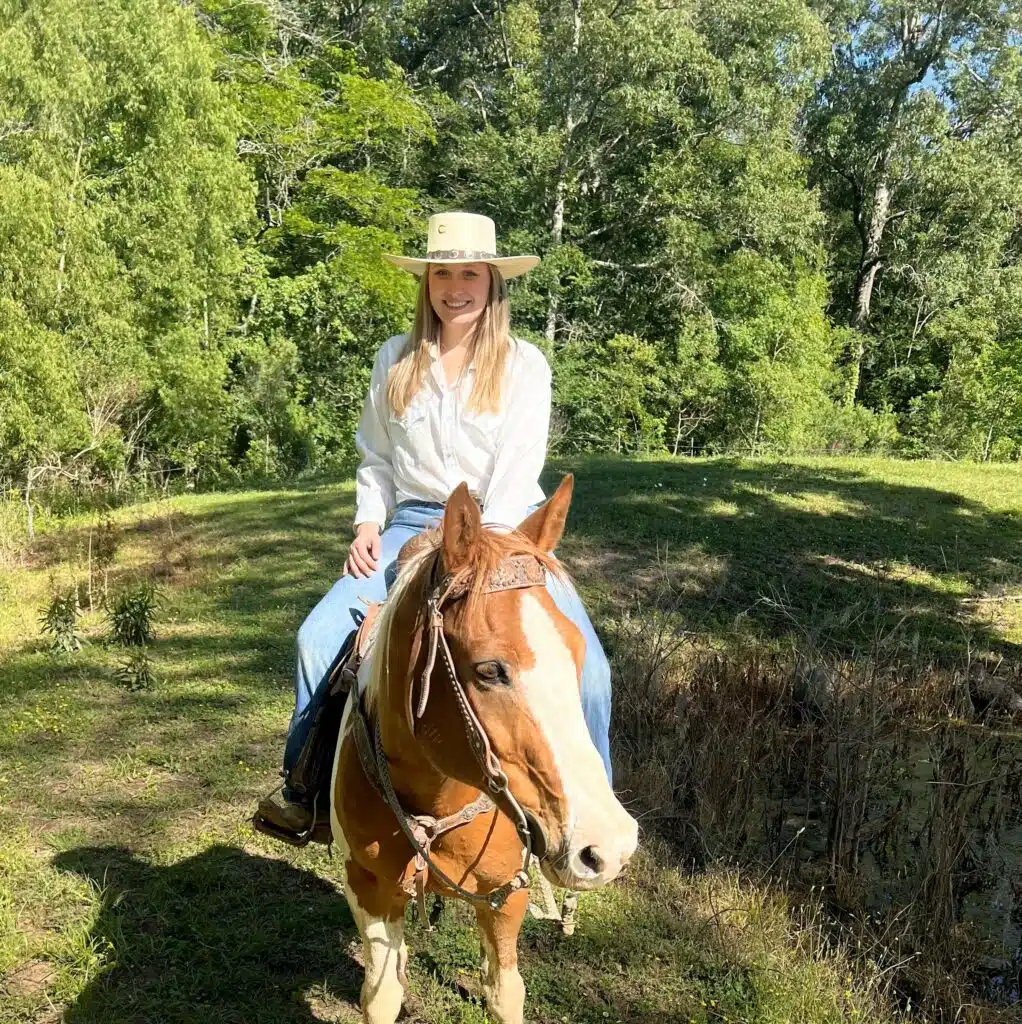 Grace Brasseaux
Hi! My name is Grace Brasseaux, and I am so excited to be coming to Montana for my 1st season at the Covered Wagon Ranch! I am from the lovely state of Louisiana, and I am ready to trade in my views of the bayou for the beautiful mountains of Montana. In my free time, I enjoy spending time with my awesome family and friends, riding horses, and hanging out with our many animals. I have loved being around horses my entire life, and I am so excited to meet the guests of CWR and share that love with them. I really enjoy meeting new people, and I cannot wait to explore with the guests of the ranch this summer!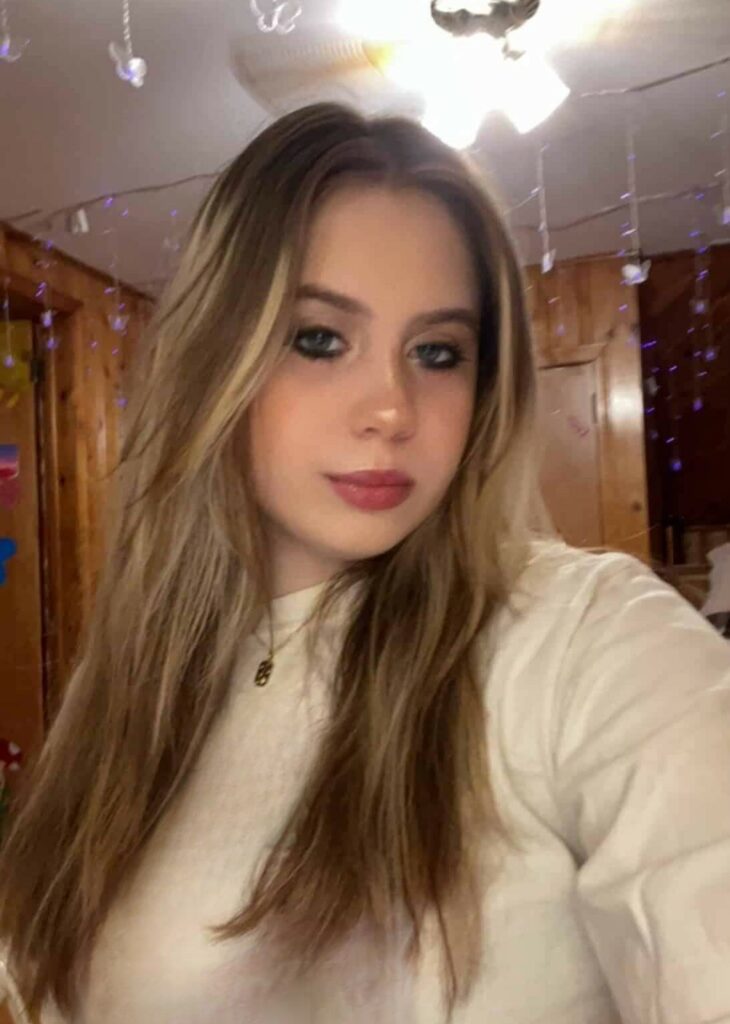 Zoe Boswell
Hello, my name is Zoe, and this is my 1st season at Covered Wagon Ranch. I was born and raised in the suburbs of Chicago. I have 2 dogs and a cat that I spend most of my free time with. I spent 2 weeks at a different ranch a few years ago and got hooked and hope to move to Montana someday.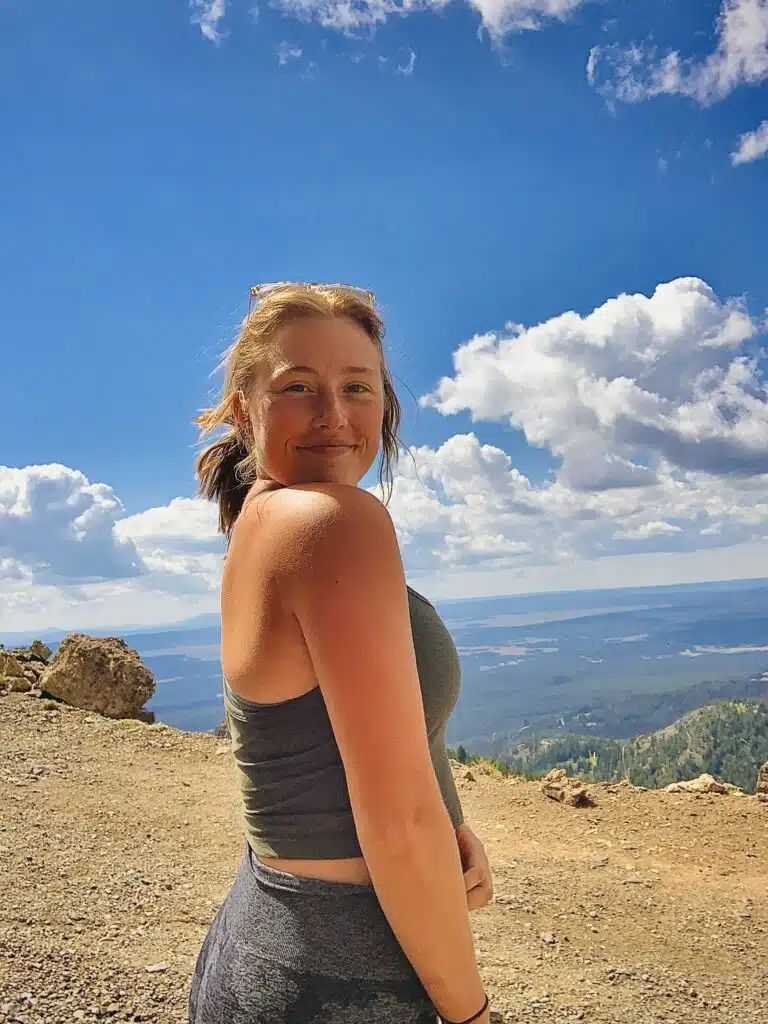 Sophie Brandt
Hello, my name is Sophie Brandt! I come from Kansas but call home wherever my family and friends are. I come from a long line of Midwesterners, so I love spending time outside and with all sorts of critters. During my free time, you can find me doing stupid things like jumping off bridges, chasing wildlife through the woods, climbing mountains, and collecting random treasures. This is my second year at the Covered Wagon Ranch. As the breakfast and lunch chef, I love to start everyone's day off right with a hearty breakfast and a hot pot of coffee. I love learning new things and enjoy meeting each new face and hearing all about the days' adventures over dinner. I serve dinner on Sundays so when you check in pop your head in the kitchen to say hello!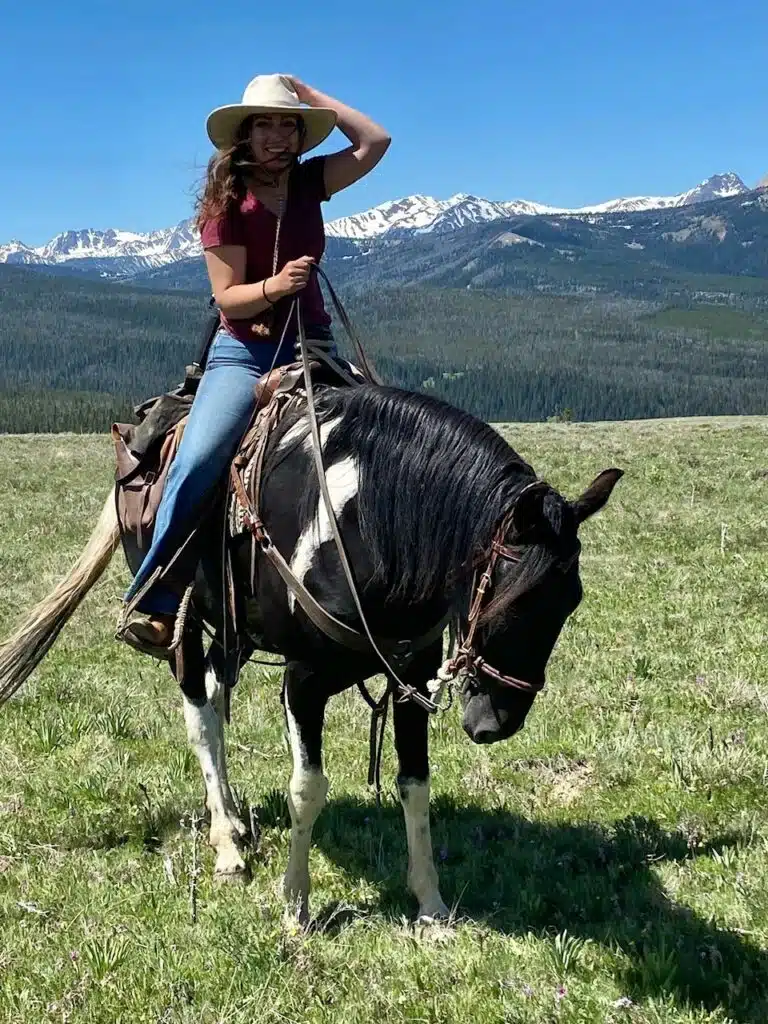 Jessica Dallessandro
Well hello again! My name is Jessica, and this is my second summer at the CWR. I can't wait to see familiar faces from last summer and meet new people from all over the world this summer. I was born in Germany, raised in the DC area, and then lived in Boston during college. After spending some time in the corporate world, I escaped to ride under the Big Sky and it's just too amazing to leave. I've been around horses all my life, but I also love hiking, cooking, traveling, and anything creative. I'm excited for another summer of exploring new country and eating copious amounts of huckleberry ice cream.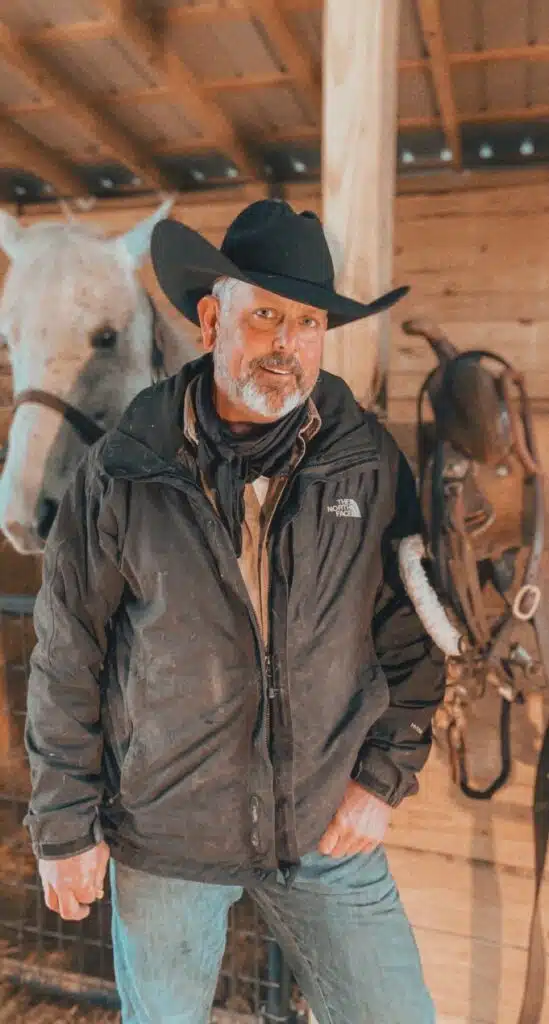 Durand Deal
Howdy folks, my name is Durand Deal. This will be my first season at Covered Wagon Ranch. I was born and raised in Georgia and have been in the horse industry most of my life. I've worked on ranches from here to Wyoming and have always had a passion for horses and the outdoors. I obtained an Animal Science degree from Abraham Baldwin Agricultural College and use that degree daily with the involvement of my personal horses. I have a business of raising, training, and selling horses. I love what the horses do for my daily living. I have a wonderful wife that overlooks the hay and oats that I leave behind on the kitchen floor-ha! I have two daughters who grew up riding horses and showing steers. We make the farm life our #2 priority, with #1 being to serve the Lord. I look forward to a great summer at CWR and plan to cater to the needs of the guests as well as making new life-long friends. My girls call me "Dude" and y'all can do the same. I bet I'm going to get along with y'all just fine and y'all get ready to make some good memories with this 'old dude' that you'll never forget. We're going to have a great time in the saddle. And by the way, there's lots more to share about this old cowboy, and I plan to do so around the campfire. Happy trails!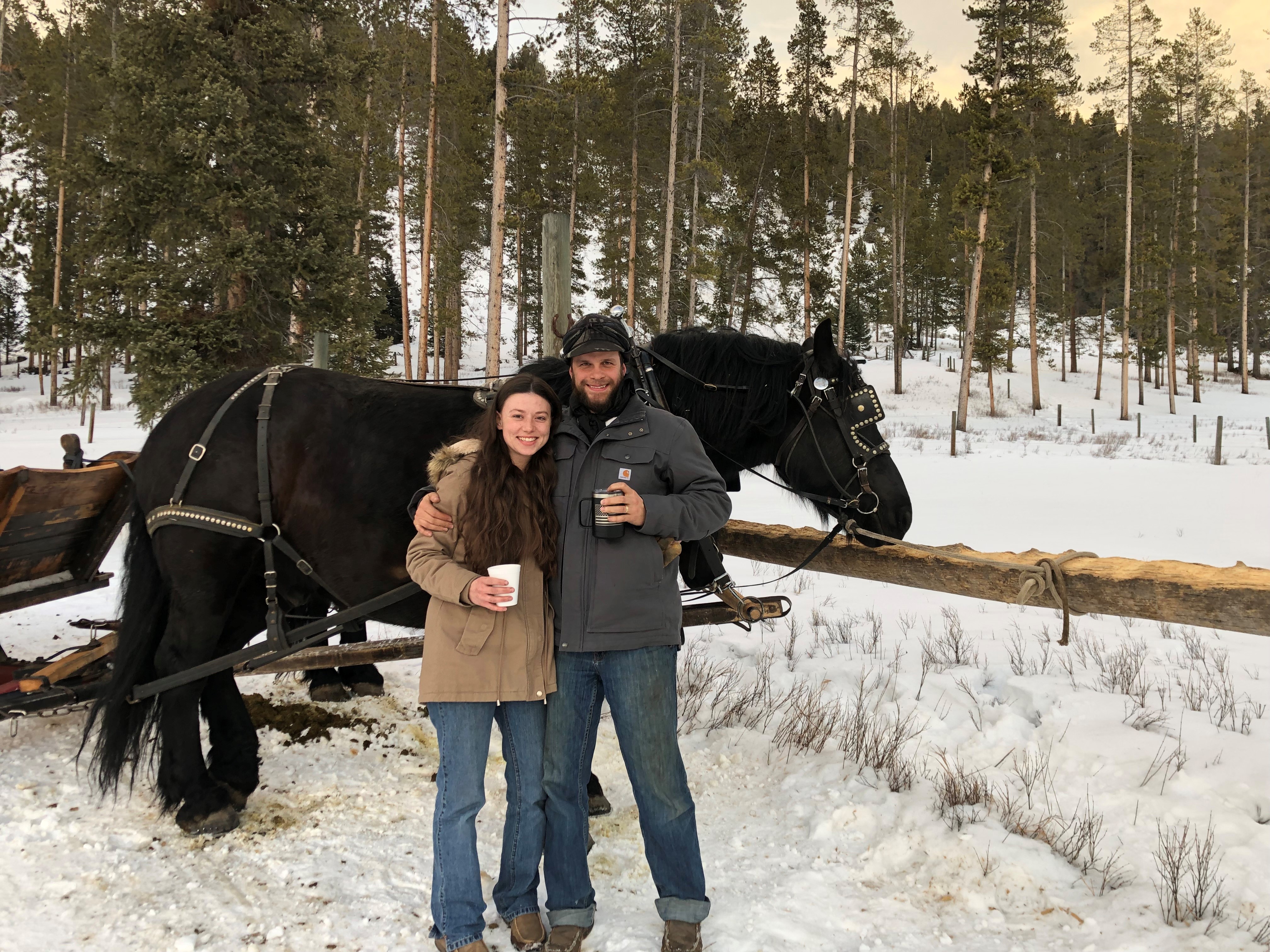 Dan Goodrick
HOWDY, Dan here! This summer is number 5 for me. I'm happy to call this ranch my home, I have the unique and wonderful opportunity to live here with my wife and family. My wife Kirsten is the executive chef and we both consider the Pucketts our family. I am a wrangler here and I truly love and appreciate my job. This ranch means so much to me, and the people that make this place what it is can easily be the best gun around. Can't wait to see all the return guests that come here every year and for those of you that will be new, welcome! I hope you find the peaceful vacation that you need and want. This place is truly magical and if you let the rest of the world be put on pause and soak this environment in, you'll never want to leave. Hope to see you on the trails!
Kirsten Goodrick
Hi, my name is Kirsten Goodrick, I am the Executive Chef and this will be my fifth season with the Covered Wagon Ranch! I grew up in Washington state with six brothers and one little sister. I have been cooking since I was twelve years old and I have always loved creating things for people to enjoy. I also enjoy hiking, camping and recreational shooting. I am looking forward to meeting new people and seeing return guests! The Covered Wagon Ranch is the absolute best place to spend the summer.
Heather Hill
Hi, my name is Heather, and I am from Rindge, NH. I am Mom to one daughter and five sons and Amma to five beautiful grandbabies. I enjoy traveling, learning new things, and have a great love for the outdoors and animals. You will most likely find me out and about the ranch in my off times. I am excited to have the opportunity to join the CWR team and welcome you as one of your servers.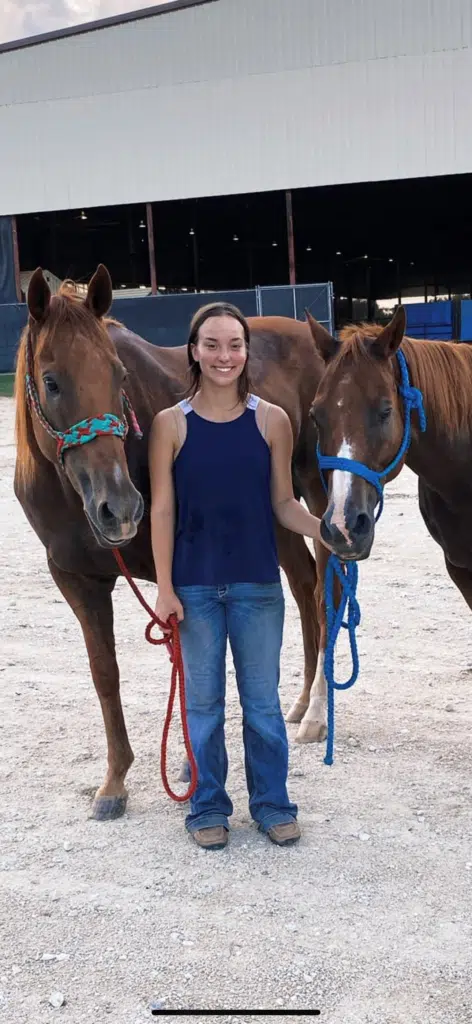 Sara Hulen
Hi there! My name is Sara jo Hulen and this is my first season working at the CWR, But this isn't my first time at the ranch! I came to the ranch when I was little and knew it's here, I was meant to be! I'm a born and raised Texan living in a town with a population of 200, and excited to spend a summer not melting away! I'm a barrel horse trainer, and love spending every moment with horses! Before I became a barrel racer, I was a show jumper. Horses have taken up so much of my life that I graduated high school early to take my barrel racing more seriously. While I may be young I like to believe that I have an old enough soul to handle anything you can through at me, I had to develop this personality having a retired veteran as a dad. Speaking of, this man is my absolute rock and I couldn't have done anything that I have accomplished without him. I am super excited to be at the ranch, meet some new people, and experience such a gorgeous place! I'm looking forward to showing off my southern charm to everyone and bringing my Texan hospitality up to y'all.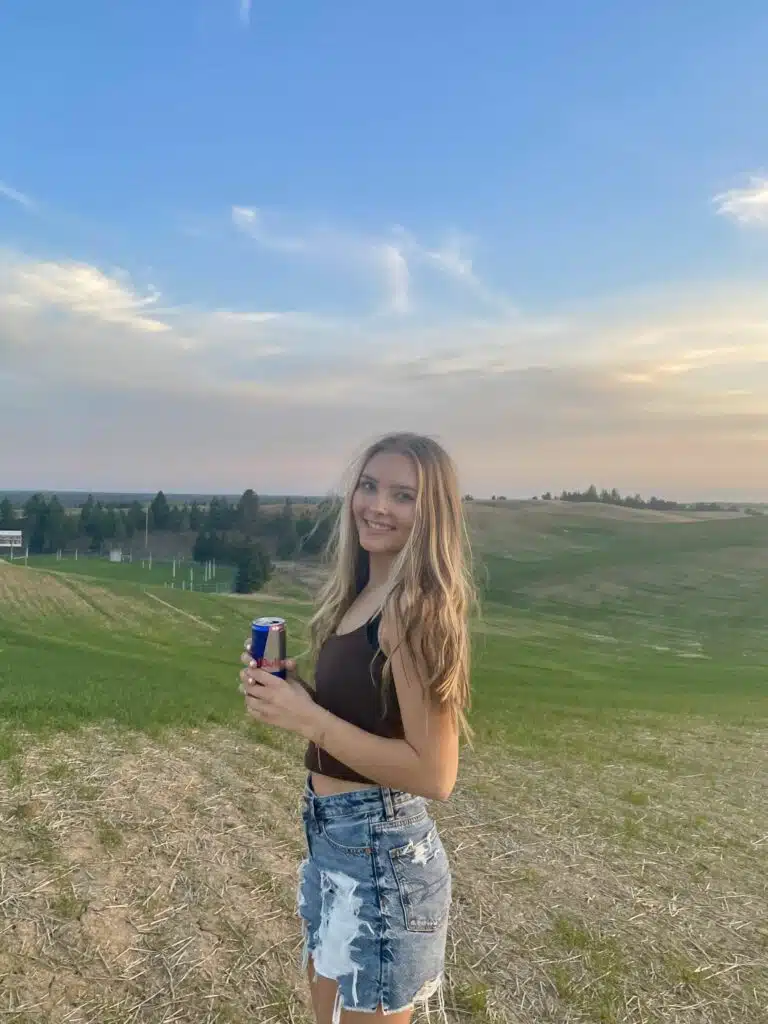 Claire Kyllonen
Hi everyone! I'm Claire, and I've lived in Washington my whole life. I'm eager to get out of my state and experience somewhere new! I'd say I'm pretty outgoing, and I love hanging out with friends and making new memories. I'm always looking for new experiences and adventures, which is why I'm super excited to explore Montana and meet new people. I come from a big family with eight siblings, and I love being around kids. They always bring a smile to my face and remind me to have fun and not take life too seriously. I'm always up for a road trip, no matter where it takes me. Let's make some amazing memories together in Montana! 🙂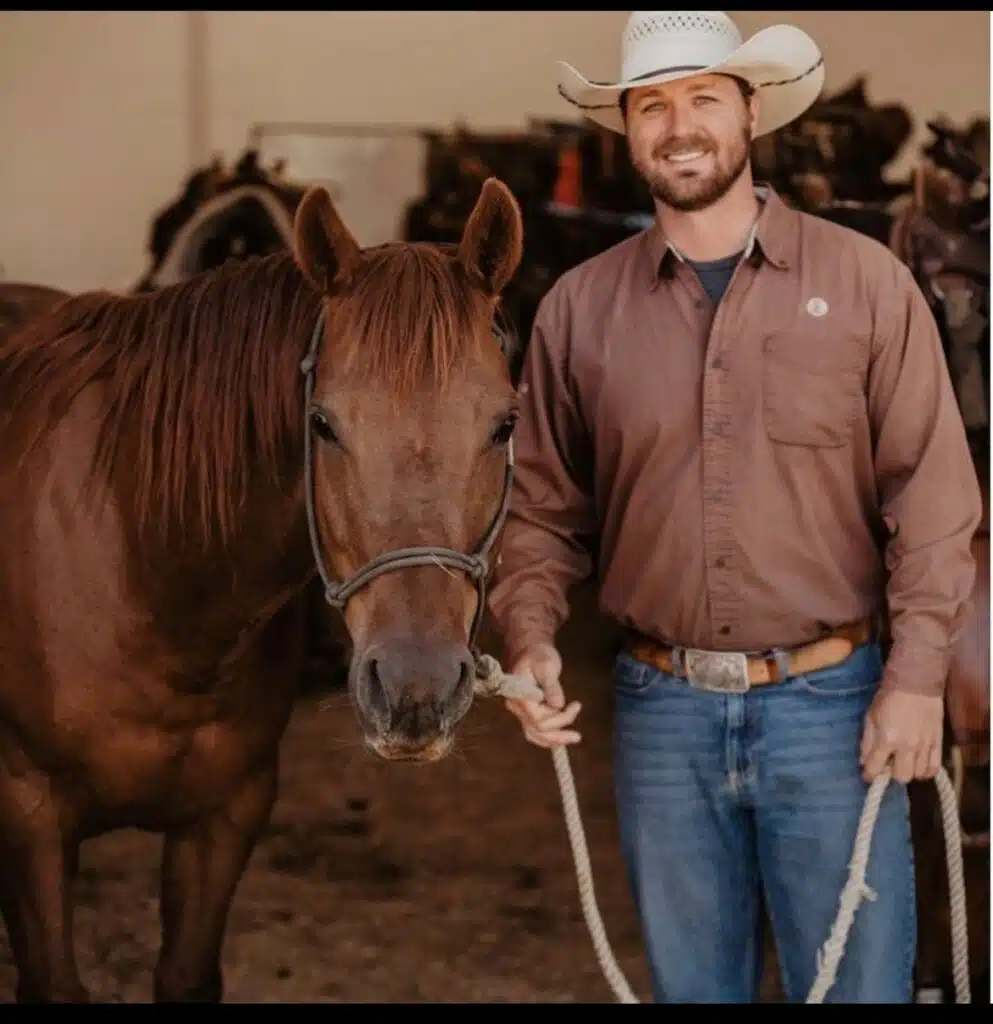 J.R. Lyons
Hi, my name is J.R. Lyons. This will be my first summer at Covered Wagon Ranch. I'm very excited to enjoy the Montana mountains this summer. I grew up in Arkansas. I've rode horses my whole life and enjoy being horseback seeing new scenery. I've worked at cutting horse training facilities since high school and love the sport and starting young horses in their performance careers. That being said I'm very excited to take a break from the grind of competition and enjoy a summer with new friends and places. I look forward to having a great summer at Covered Wagon Ranch.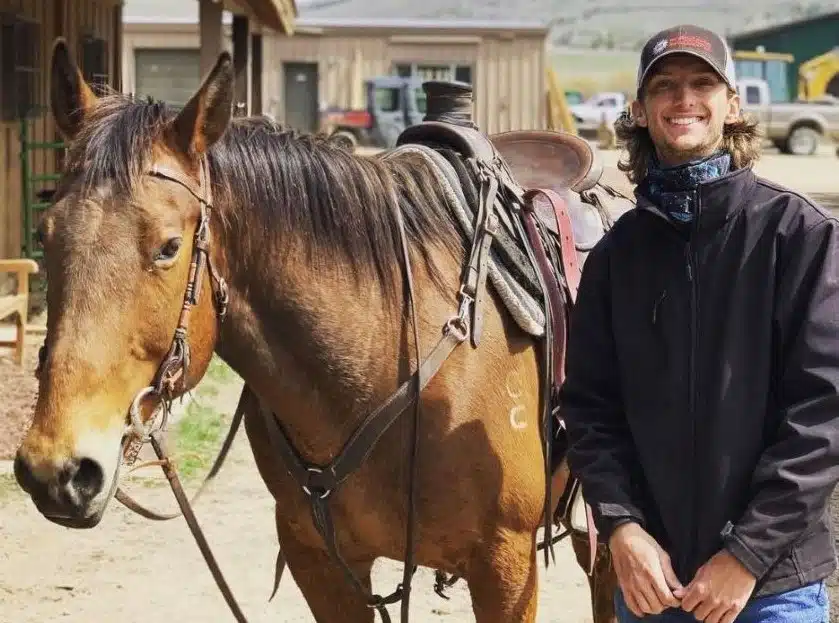 Spencer Lyons
Hello, my name is Spencer Lyons and this is my first summer at the Covered Wagon Ranch. I'm originally from Arkansas, but I've been fortunate to have traveled a lot working at different ranches. My travels have brought me from southern Alabama up to Jackson hole Wyoming, and some places in between! I've worked in the cutting industry as well, which I really enjoyed. I'm very excited to get to spend a summer at the Covered Wagon Ranch, and I'm looking forward to making new friends and memories while I'm here!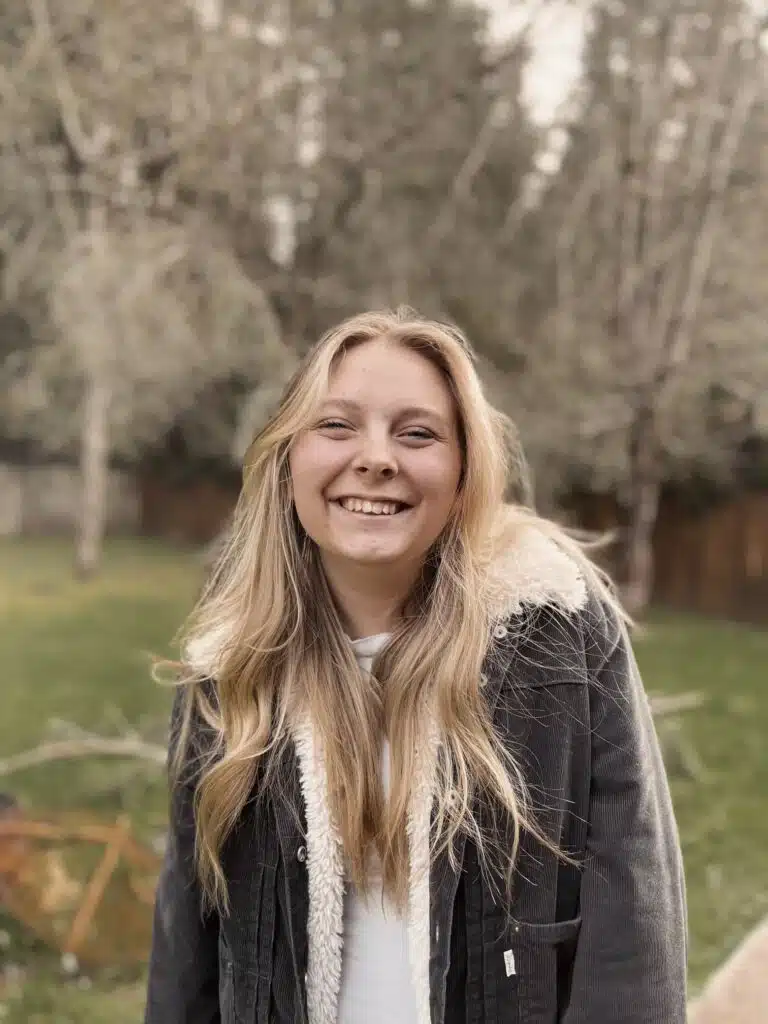 Aubrey West
Hi, my name is Aubrey West and I'm from Washington. I come from a big family of seven siblings, so things have always been pretty lively around our house. I love spending time with my family and going on adventures with them. I am a big fan of hiking. There's just something so peaceful about being out in nature and exploring new trails. Plus, the views are always breathtaking! Working at the ranch is going to be such a new experience for me, and I can't wait to see what it's like. I'm really looking forward to getting to know the people who work there. I'm also excited to try new things like horseback riding. It's going to be a lot of hard work, but I think it's going to be so worth it. I'm really grateful for this opportunity and I can't wait to see where it takes me!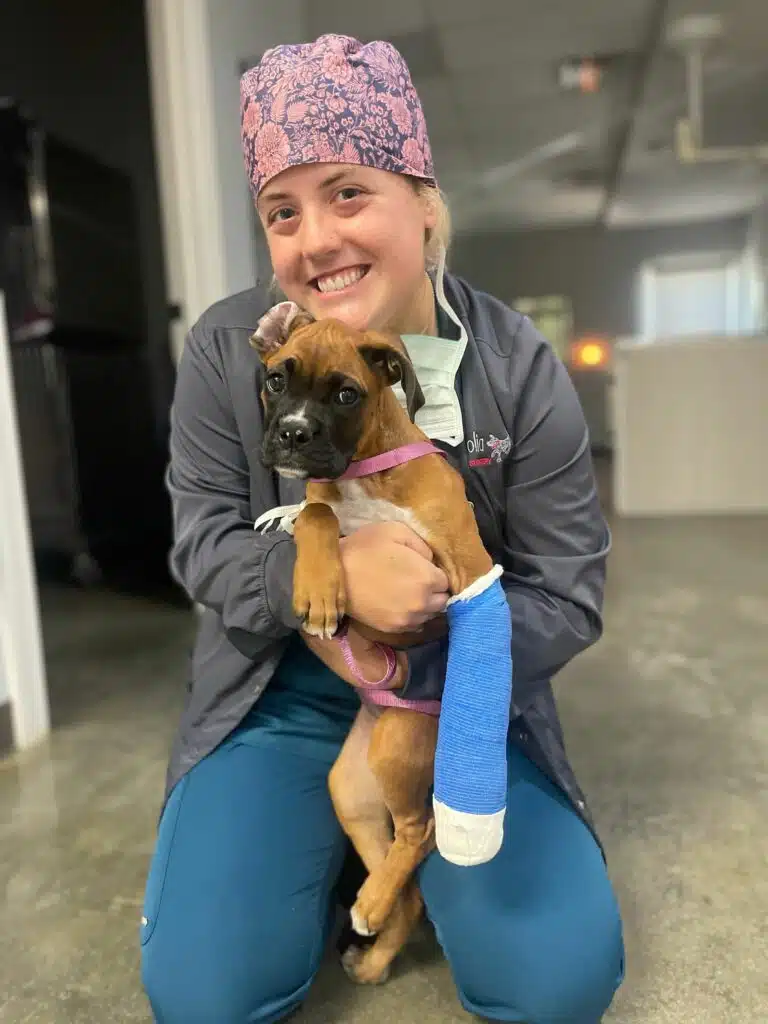 Gracie Smith
Hey y'all! My name is Gracie Smith. This is my first season working at The Covered Wagon Ranch and I could not be more excited! I am originally from Atlanta, GA (Go Dawgs!) which is where I showed horses at a young age and my love of horses developed. I recently spent the last year working as a surgery tech at a veterinary specialist in Tupelo, MS. In my free time I enjoy reading, going to concerts, and spending time with the love of my life, my dog, Koe Wetzel.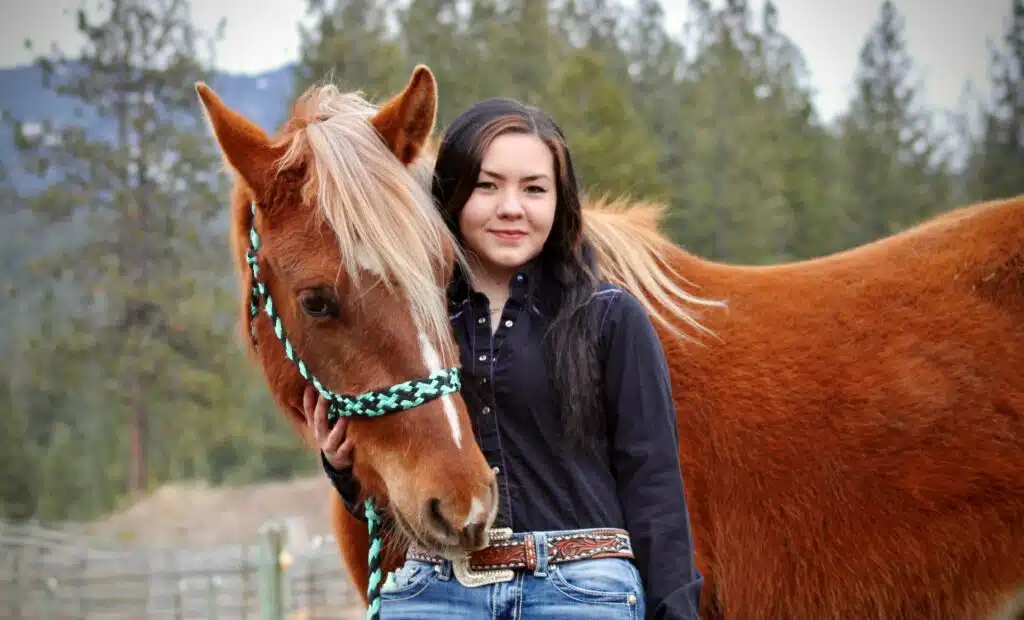 Sayda Staber
Hello, my name is Sayda Staber and this is my 1st season at the Covered Wagon Ranch. I love working with horses and spending time out in the mountains. I have a 3-year-old Mustang named Tumbleweed. Horses have always been a part of my life, it's in my blood. I plan on taking equine studies from U of SC Aiken to expand my knowledge about horses and how to run a business because one day I plan on having a training facility. I'm excited to spend the season at the Covered Wagon Ranch meeting new people and exploring the mountains!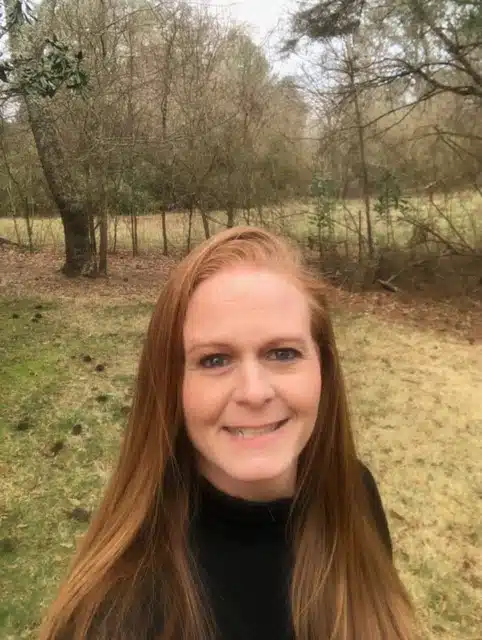 Jami Sullivan
Hi, my name is Jami and this will be my 1st season at Covered Wagon Ranch. I was originally born in Florida, but I'm coming to you from North Georgia. These Georgia mountains must not be big enough, because I still feel mountains calling and Montana has been a life dream. I spend all my time in the great outdoors, hiking, backpacking, kayaking, camping, and just finding that perfect picnic spot to enjoy a good book. I've had horses and used to ride every day, so I'm excited to feel their spirit around me again. I'm so very excited to be part of the Covered Wagon Ranch family and be your housekeeper; taking care of all your comforts and needs. My deep-seated passion has always been caring for others, and giving love and kindness. I look forward to meeting you and being a part of the Covered Ranch Family, making this your best vacation ever!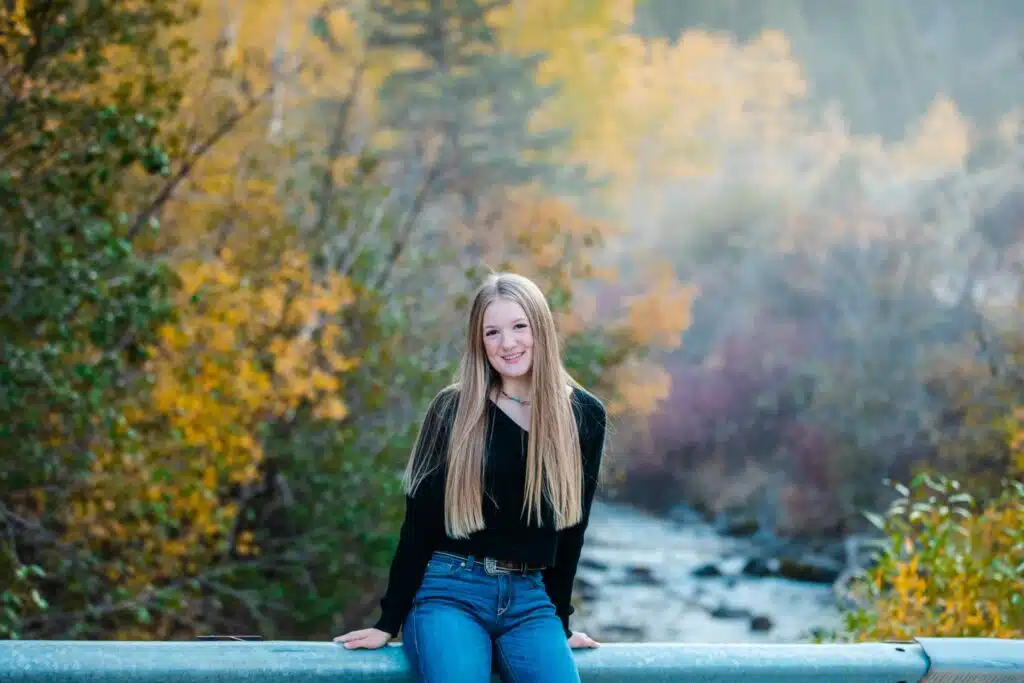 Gaby Veltkamp
Hi! My name is Gabryele Veltkamp, and this will be my first year at Covered Wagon Ranch. I'll be spending the season nannying Kurt and Melissa's two boys, Sawyer and Braxton, and couldn't be more excited to be their sidekick for the summer! I was born and raised in Montana and just finished up my first year at the University of Montana Western studying pre-vet biology in hopes of pursuing a career as a livestock veterinarian. There's not much I love more than kids, animals, and enjoying the outdoors in this beautiful state, and can't wait for the opportunity to share these experiences with all the guests and employees at CWR.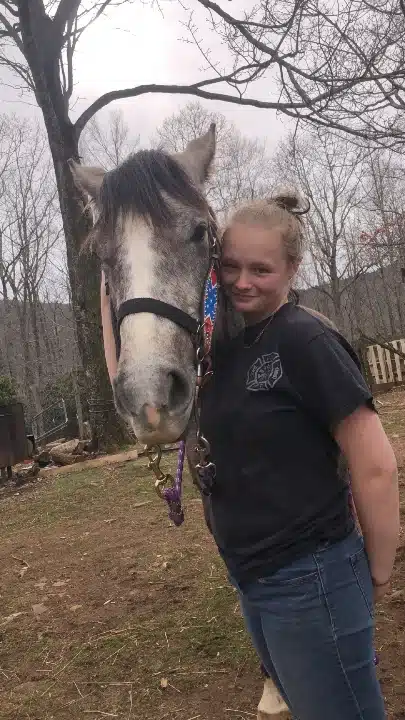 Lilly Wallace
Hello, my name is Lillian "Lilly" Wallace and this is my 1st season at the Covered Wagon Ranch. I have never been to Montana and I am so thrilled to have this opportunity to meet new people, see new places and learn new things. I was born and raised in a small college town in North Carolina. I was raised on a small family farm with many siblings and animals. I have been around and on a horse since I was born. I have raised, broke, and sold many horses of my own. I have a strong passion for horses and all farm animals. I love being outside, working or even learning new things. I'm a trade skills worker, I am a certified stick and certified mig welder and I am a pretty good mechanic on most days, but definitely not afraid of hard work. I can be very shy but I warm up to people quickly. I am looking forward to meeting all the CWR guests and making new friends this season.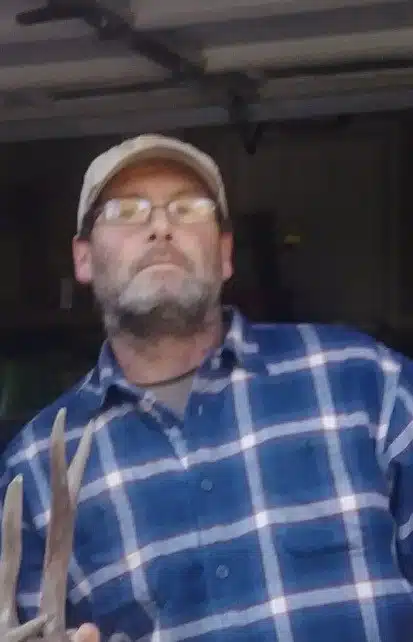 Gordon Knapstad
Hi, my name is Gordon and I do all the maintenance around the ranch. I've been a friend of the Puckett family for years and remodeled their home when they moved to Three Forks a few years ago. I'm from the Great Falls/Shodo area of Montana, and raised my three kids in Washington state. In the past few years, I added the Corona Café to the lodge, the lean to's over the barn, all the barns at the horses' winter pasture, and I fix the screen doors on the cabins when Ella and Ozzie destroy them. I'm usually off in the woods or sneaking bacon out of the kitchen.