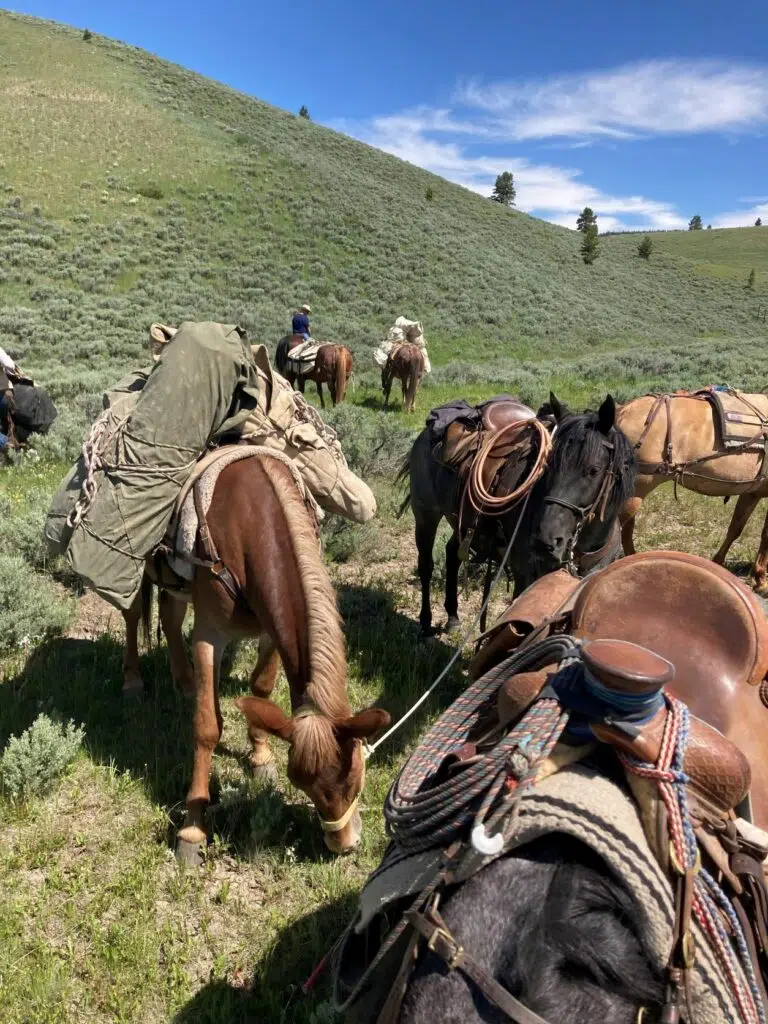 You've made your reservation, you've booked your flights, and you've spent countless months trying to anticipate the amazing horses you'll ride, the scrumptious food you'll eat, and the breathtaking Big Sky country you'll see. Now, all that remains is one daunting task – you have to pack your bags!
Packing for Montana in summer is like packing for the arctic, the desert, and everything in between all in one trip. It's been known to snow in every single month of the year, but you'll also get a sunburn faster than you can say "I should have packed sunscreen." It can be challenging to know what to bring, how much to bring, and what you'll use. We are here to help!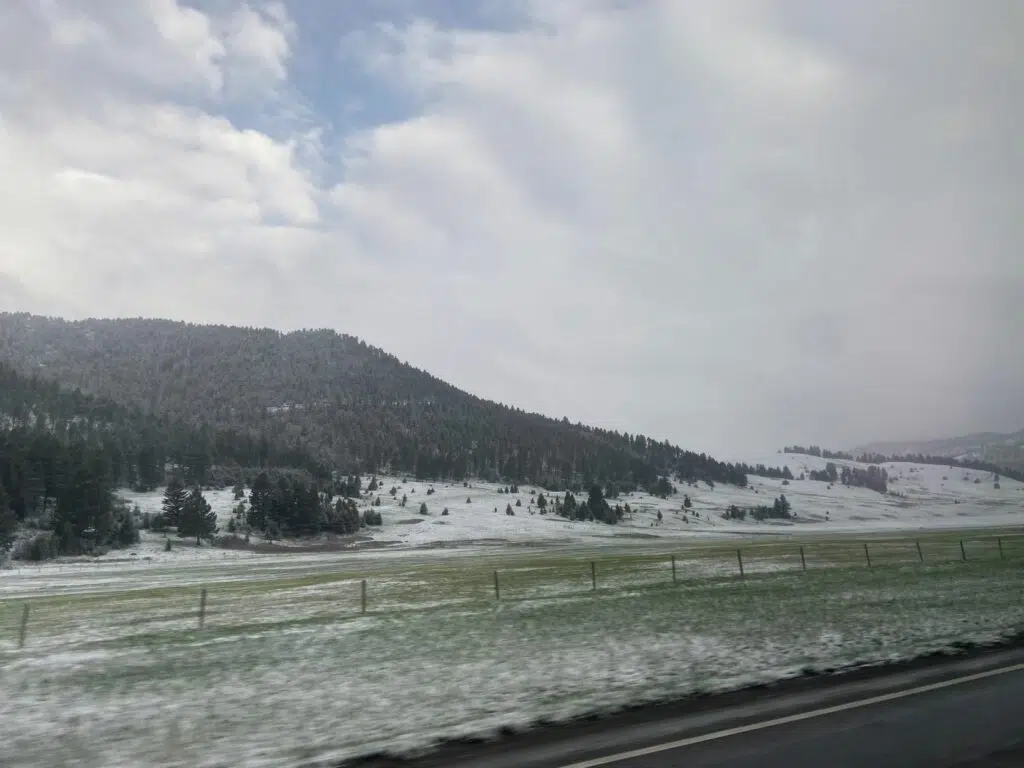 The Covered Wagon Ranch is roughly 14 miles south of Big Sky, Montana, which features several grocery stores, boutiques, and outdoor gear suppliers. Anything you might need, from lip balm to wine to clean socks, can likely be purchased in town. You'll never need to worry about being too far from "civilization."
The ideal dude ranch packing list can be broken down into a few categories: Definitely Needs, Should Probably Haves, and Leave At Homes.
You will definitely need clothes to ride in: Blue jeans, shirts with a variety of sleeve lengths, a jacket or fleece for layering, tall socks, cowboy boots, and a hat to protect your face and eyes. If you don't have any cowboy boots, we do have a limited stock of sizes for y'all to borrow during your trip. Email us at office@coveredwagonranch.com to check if we have your size available! Any heeled, smooth soled boot will do. We also have a stash of cowboy hats to borrow throughout the week. Don't forget a stampede string to help keep it on your head!
We even have chaps to rent in our gift shop, to help keep you warmer and dryer during the cold and wet parts of summer.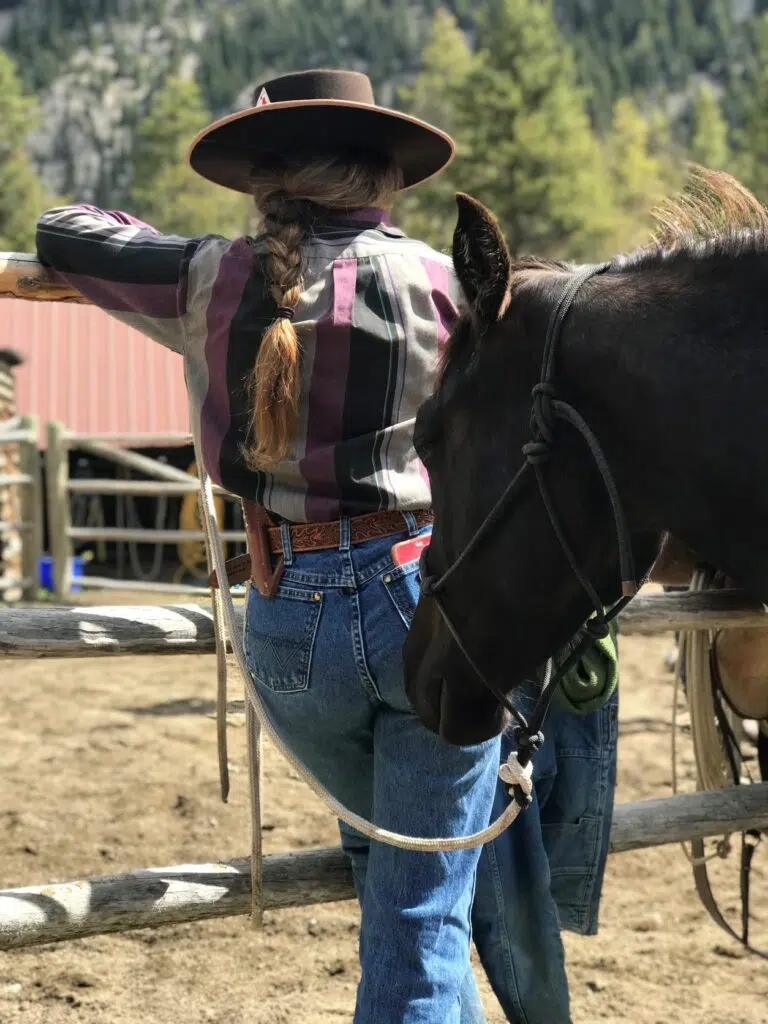 You'll also definitely need casual clothes for hanging out on the ranch. All our meals are eaten together, crew and guests alike, but it's very comfortable. You can be as dressed up or down as you wish. Most guests enjoy dressing up for one of our special evenings, like Meet 'n Greet Margarita Monday or the Friday cookout!
Since it's cold in the mornings and evenings, make sure you bring something to keep you warm. We have the comfiest sweatshirts for sale in our gift shop!
Lastly, you'll definitely want to bring shoes for hiking, water activities, and for hanging out around the ranch. You never know what we'll get up to at the ranch, so it's good to be prepared for all different kinds of adventures. Check out our list of different fun things to do. It's good to book ahead of time so you know what extra activities you'll be doing while you're here.
Next up is what you should probably have with you. First is a swimsuit; We have a hot tub on the ranch, and we're right next to the Taylor Fork Creek and Gallatin River, great for swimming, rafting, tubing, and other fun. You should also have sunscreen and bug spray, since it gets both very sunny and very buggy. If you are hoping to see wildlife, you could bring binoculars and a camera to get a closer, better look. Lastly, you should have at least one item of clothing to keep you nice and warm. It can get very cold here in the mornings and late evenings, and it's good to have a warm jacket for when you're not sitting around a campfire!
For those who want to properly vacation, bringing along a good book (or two), your favorite game, or a small Bluetooth speaker can make a lazy afternoon feel restful and relaxing!
Onto the things you should leave at home; First, your own tack. You do not need to bring equipment with you. We have headstalls for all our stock, and saddles to fit every size and shape of rider. If you have concerns, let us know!
You also should NOT bring anything that you would be really devastated to lose out on a ride. It's an all too frequent occurrence that someone packs their shiny new pocketknife or a friendship bracelet handmade by their best friend, and it falls off out on the trail. This especially applies to our younger cowboys and cowgirls. If it's lost out on the trails, it's lost for good, so leave the priceless or very personal items back in your cabin.
If you forget anything, don't worry about it! We have several amenities stocked in your cabin, and others for sale in the gift shop. The most important thing to bring with you? A sense of adventure and willingness to step out of your comfort zone! When you come to the Covered Wagon, you become family, so be ready to make memories and friendships to last a lifetime.