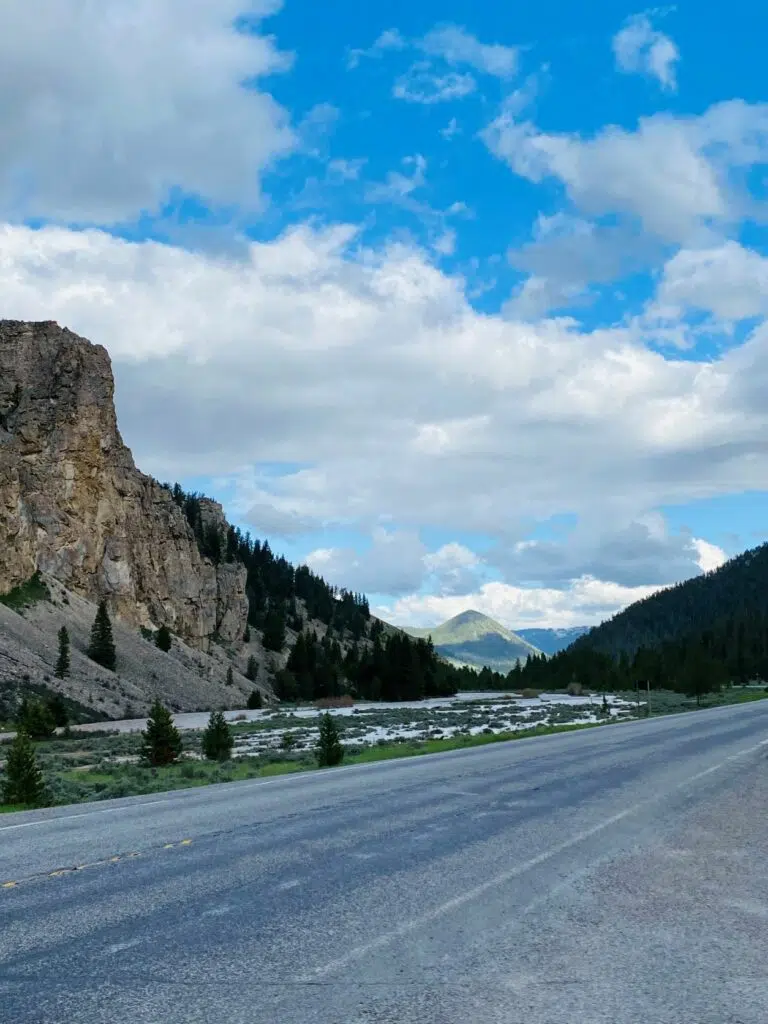 Back in the first week of June, we were hit with rainfall so unprecedented that it made headlines around the country. The morning of June 13, which was only our second week with guests, our Wranglers made their way down to the barn to find standing water in the stalls and an overflowing Taylor Fork Creek flooding our barnyard.
Elsewhere in the state, there were videos and photos posted of homes dropping into rivers and bridges washing away. Less than 50 miles away, Yellowstone National Park experienced its greatest loss of infrastructure in history. The entire northern loop, some 142 miles of road, was so broken into pieces that visitors were stranded at certain landmarks.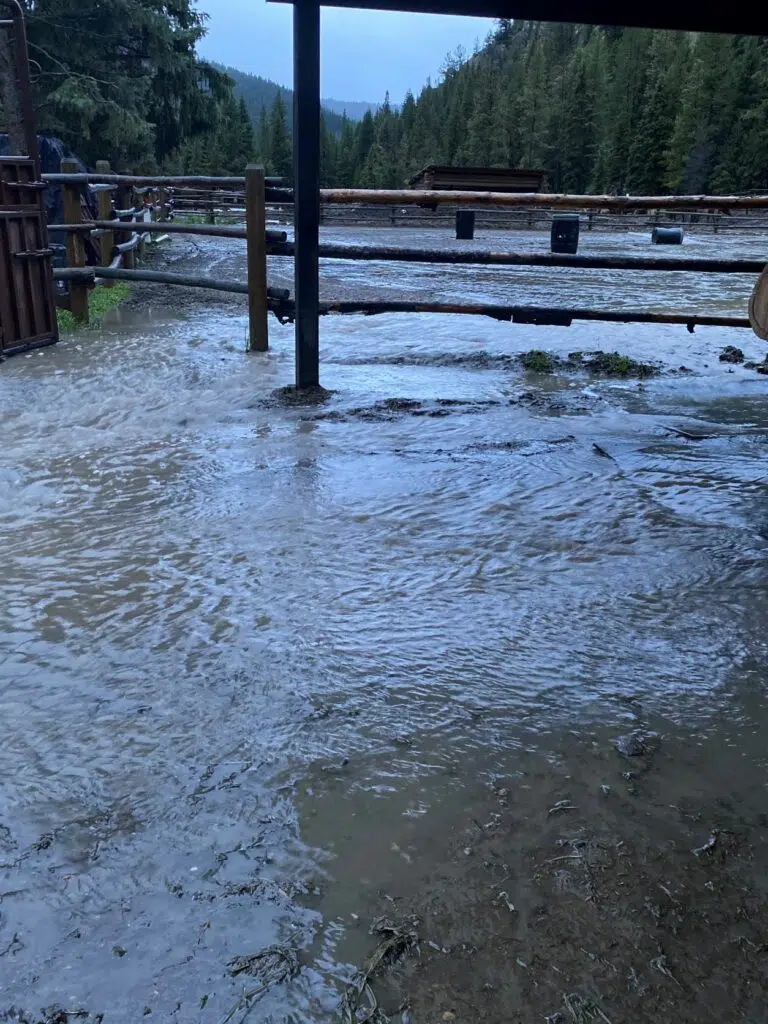 Several of our crew members are native Montanans, and not only had to handle damage control at the ranch, but making sure their families were safe and sound. Guests who were expecting a week of warm and sunny backcountry riding were met with snowbanks, thunderstorms, and even some hail and sleet. We ended up having to evacuate about 20 head to keep the herd safe. Kurt and Melissa, who have each been in Montana for decades, kept remarking how they had never seen anything like this, had never seen anything even close to this.
We were dealing with questions like, will we be able to remain open this month? What's going to happen to Yellowstone? Will treasured longtime guests be able to make it here? As brilliant as Melissa and Kurt are, not even they could predict how bad this would all be. To say we were flying by the seat of our pants would be an understatement!
Like the adage goes, it's not about how you fall, it's about how you get back up. We were met with such an outpouring of love and understanding from our extended CWR family, and with such resilience from our great home state. From our crew to our guests, to local businesses, people rallied to fix what had broken and continue with our goal of having our best summer yet.
First, our Wranglers used the tractor to basically build aqueducts in the arena and send the water back out into the creek. We had to rent heavier duty equipment, to sift through the corrals to help dry them out and have now hauled the mud away (hello clean horses!). The kids on the ranch, including our own Braxton and Sawyer, are always able to find the silver lining, and reminded us all how fun it is to jump in puddles. Two guests still got in the hot tub every single day (you know who you are). We received countless phone calls and emails asking after our people and our horses, and it warmed our hearts to know how much every guest, past and present, cherishes the Covered Wagon and it's four legged employees. We overall feel lucky, as we fared better than many other parts of Montana and still managed to have a month of breathtakingly beautiful trail rides.
Yellowstone has now reopened, with constantly evolving recovery plans. We know how exciting it is to be able to ride in Yellowstone and can't wait to start outfitting in the park in July.
As June comes to a close, and we're getting ready to say goodbye to our fourth week of guests, we feel more grateful than ever for the wonderful people who make the Covered Wagon such a warm, exciting, and adventurous place – you all! This is Kurt and Melissa's tenth season as owners, and we couldn't ask for better people to be ringing it in with. Now that the worst is over, we're even laughing at all the times our barn crew fell into two-foot-deep mud.
The list of "Unprecedented Events" we've lived through the past couple of years keeps getting longer, and the Covered Wagon is very proud and grateful to add the 1000 Year Flood to our personal list of "Events We Made the Best Of."