Amber LeBrun
Hey there! My name is Amber LeBrun. I was born and raised in Montana and come from ranching roots. I have worked amongst horses and cattle my whole life and studied medical science in college. Life's challenges entice me to broaden my horizons and learn all I can. I love working horses, running, and photography. I am excited for the season ahead of us, along with the opportunities to discover all walks of life working at Covered Wagon Ranch.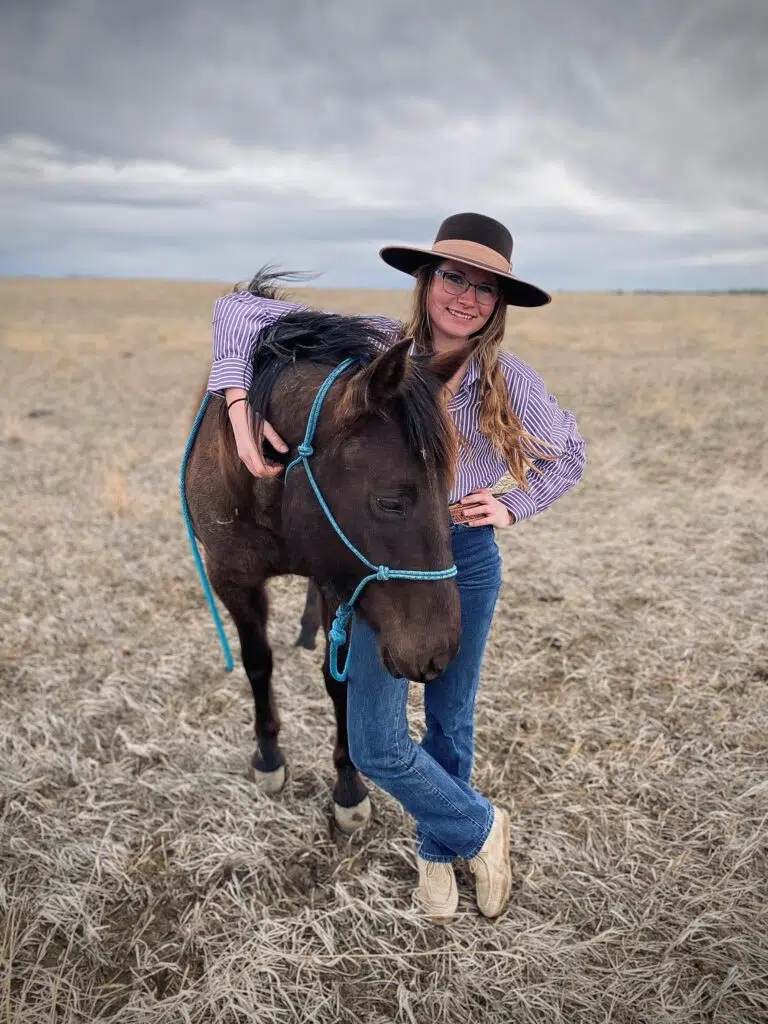 Caleigh Check
Hello again, Caleigh here from Florida! I am so thrilled to be returning for my third summer after taking two years off to 'be an adult' as a Vet Tech in Georgia and Florida. I quickly decided I didn't want that life yet and am excited to have made my way back out to the Covered Wagon Ranch. In my free time I love to ride horses and explore new country, and I am big into fitness. I would like to become a personal trainer 'when I grow up' but in the meantime I am here for your entertainment!
I cannot wait to see so many familiar faces and continue to form new friendships from all over the world and show you some of the most beautiful country in the world, on horseback!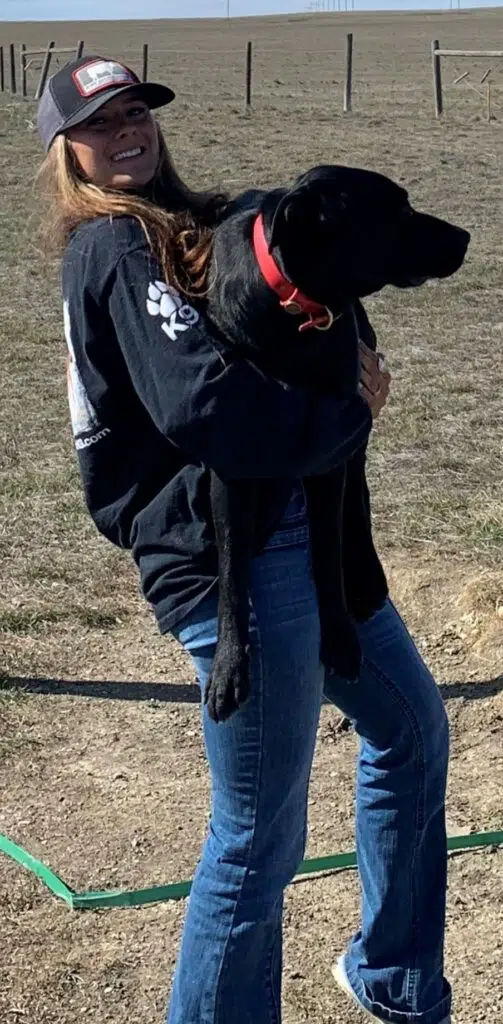 Lily Clem
Hi there, my name is Lilly Clem and this will be my first season wrangling here at the Covered Wagon! Working with horses is my life's passion and I immensely enjoy exploring and sharing the landscapes and way of life of the West. I also love to spend my time teaching boxing classes, rock climbing, hiking, and spoiling my dog Kona. He's here on the ranch and his love can be bought to treats. My work has allowed me to live in various states but Montana still stands out to me above most others. It's truly a special place and I'm so excited to be spending this season here!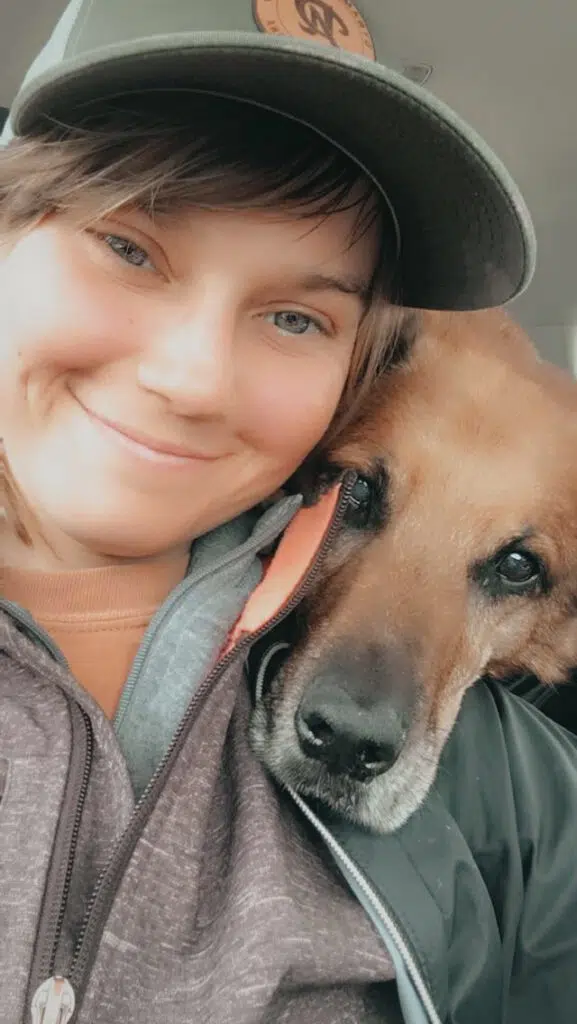 Tina Niemitalo
Hi my name is Tina! I grew up in a large family in the woods of North Carolina and have since lived in Washington, Oregon, and Hawaii. I travel as often as I can and enjoy mountain climbing, surfing, camping, diving, and anything else I can get into along the way! I'm at my best in the ocean or the mountains and I'll say yes to just about anything outdoors. My friends would say I have a pretty determined personality (to put it lightly) and I love encouraging people to jump into the deep end with me. Connecting with people from all over the world has been one of my greatest joys and I'm excited to meet all of you! There's not much better than slowing down together around a fire and I'm excited to trade in my fins for boots this summer!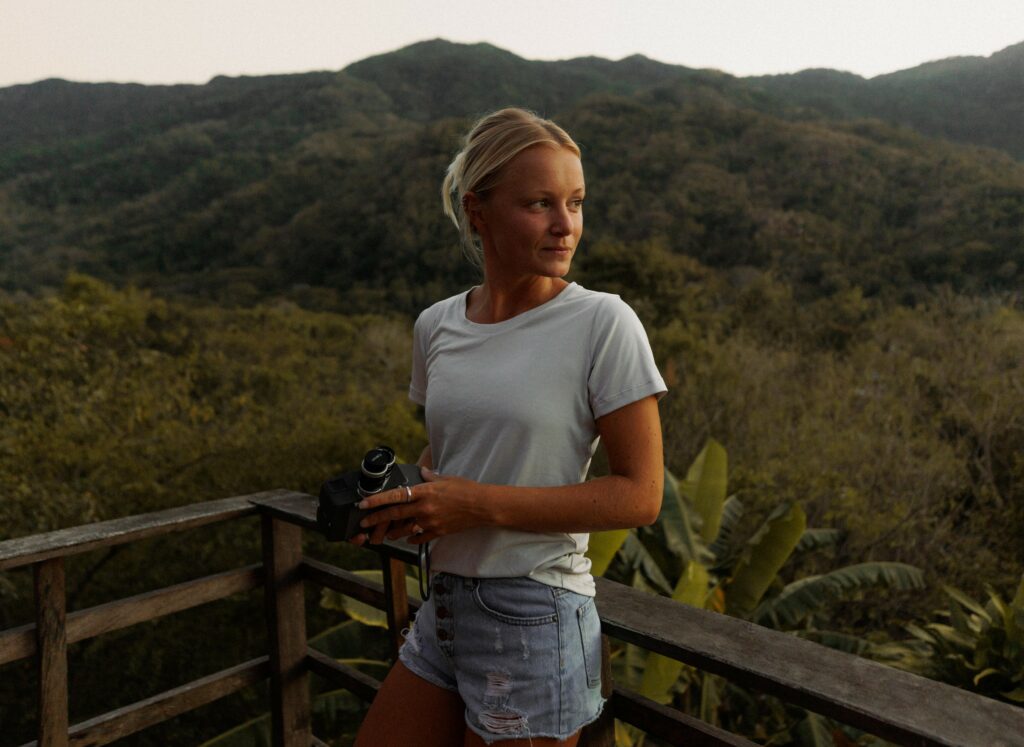 Dan Goodrick
Hi I'm Dan. This is my fourth season here and I'll be a wrangler for the summer. I'm from Oregon originally, but moved out here to work at the CWR. I enjoy learning and riding and hope you do as well. I've learned a lot and hope to see you on the trail riding along with me.
Kirsten Goodrick
Hi, my name is Kirsten Goodrick. I am the Executive Chef for the Covered Wagon Ranch. This summer will be my husband and my fourth summer working at the CWR. I grew up in a large family in Washington state and have always enjoyed cooking and baking. I'm excited to be back in the kitchen and see all the new faces this year.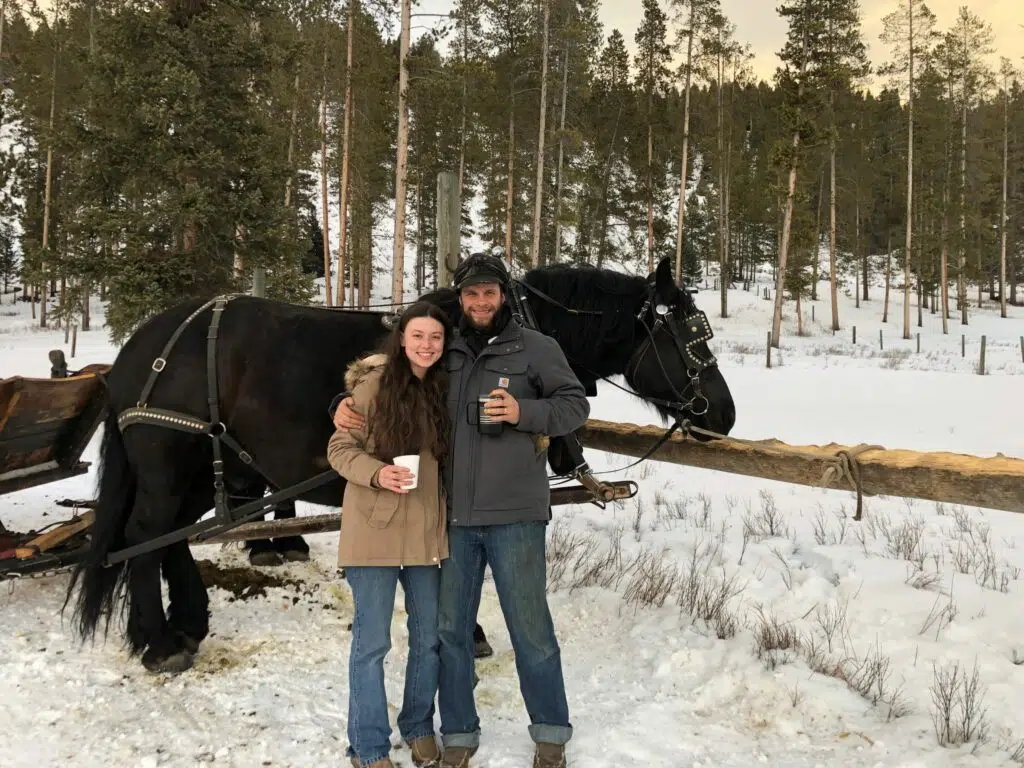 Sophie Brandt
Hello, my name is Sophie Brandt! I was born and raised in Kansas along with my six other siblings. Half of my family is from rural Iowa, which is where I found my love for anything with four legs. In my free time, I enjoy practicing my green thumb in my garden, riding Quarter Horses, weight lifting with my brother, getting lost in a good book, and getting sunburnt running with my dog outside. I am currently in school to become an Emergency Department Nurse, which is where all my time goes! I look forward to traveling across the world during my time off. I can't wait to work at the Covered Wagon Ranch where I will have the opportunity to share one of the best things on this earth – cookies – with all of the guests.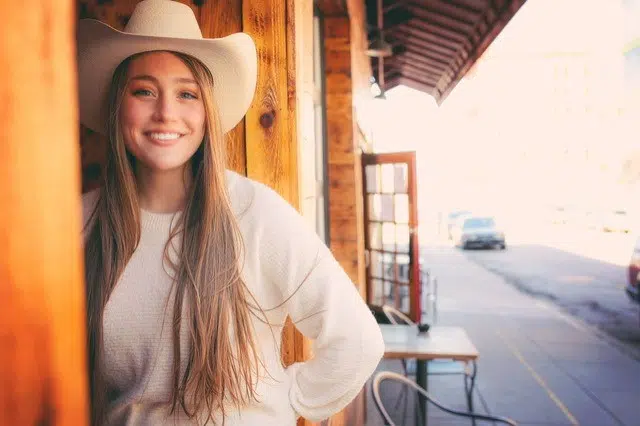 Halley Stratton
Hello! My name is Halley Stratton. I am so excited to be working as one of your wranglers this summer. I am 23 years old and have grown up in Montana in a not so big town called Big Timber. My parents are outfitters and ranchers; therefore, I have ridden a horse since before I could walk and I couldn't see myself in any other industry! In my free time I enjoy traveling, barrel racing, working cows, roping and starting colts. My sidekick is an impulse buy from Craigslist: Bean better known as "Beanie Wienie." I'll prepare you now, she's a little heart stealer. We are so excited to meet you and spend time with you at The Covered Wagon Ranch!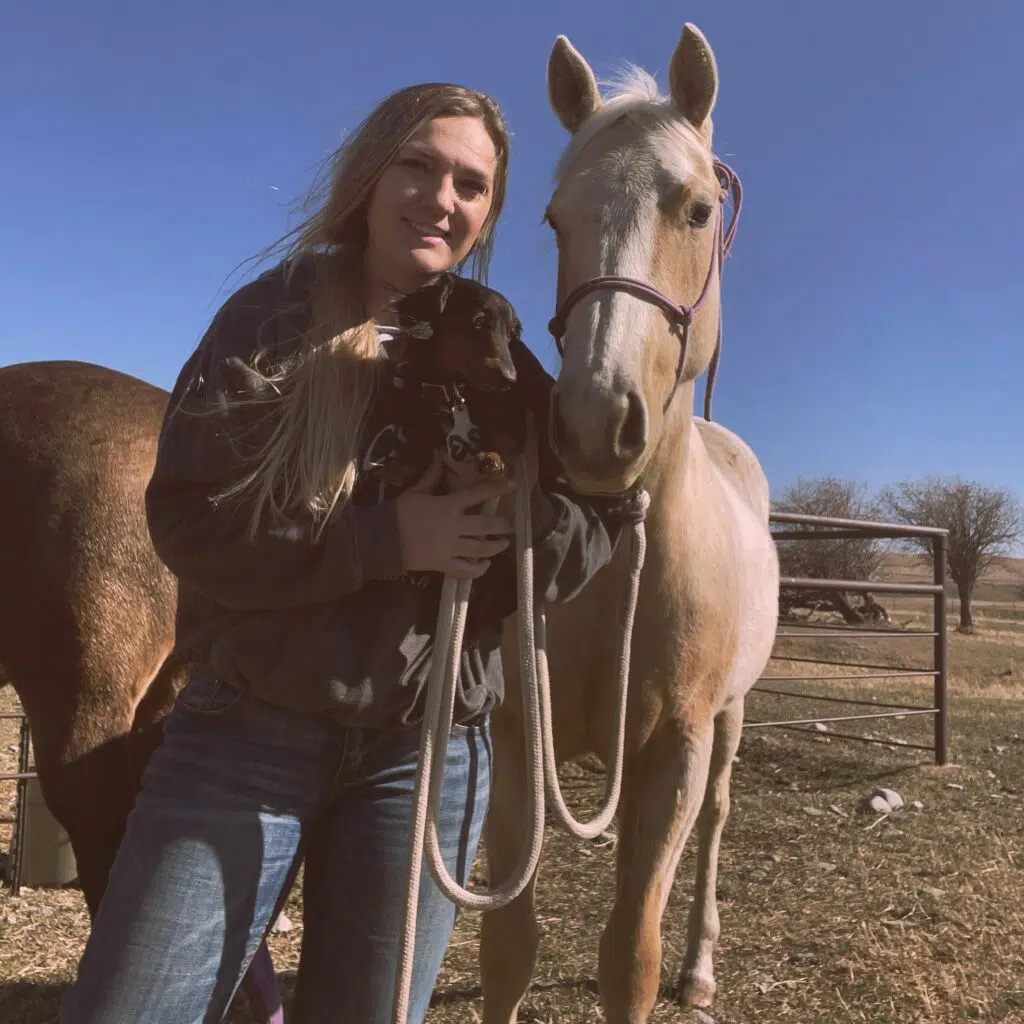 Grace Gearlds
Hi there, it's nice to meet you! My name is Grace Gearlds. I am a 21-year-old born and raised Hoosier. I graduated college this year with a bachelor's degree in American Sign Language interpreting. I am a Christian and strive to live and treat others like Christ. My hobbies include but definitely are not limited to; weightlifting, hiking, playing the guitar, and singing. I cannot wait to call Covered Wagon Ranch my home for the next few months. See you out there!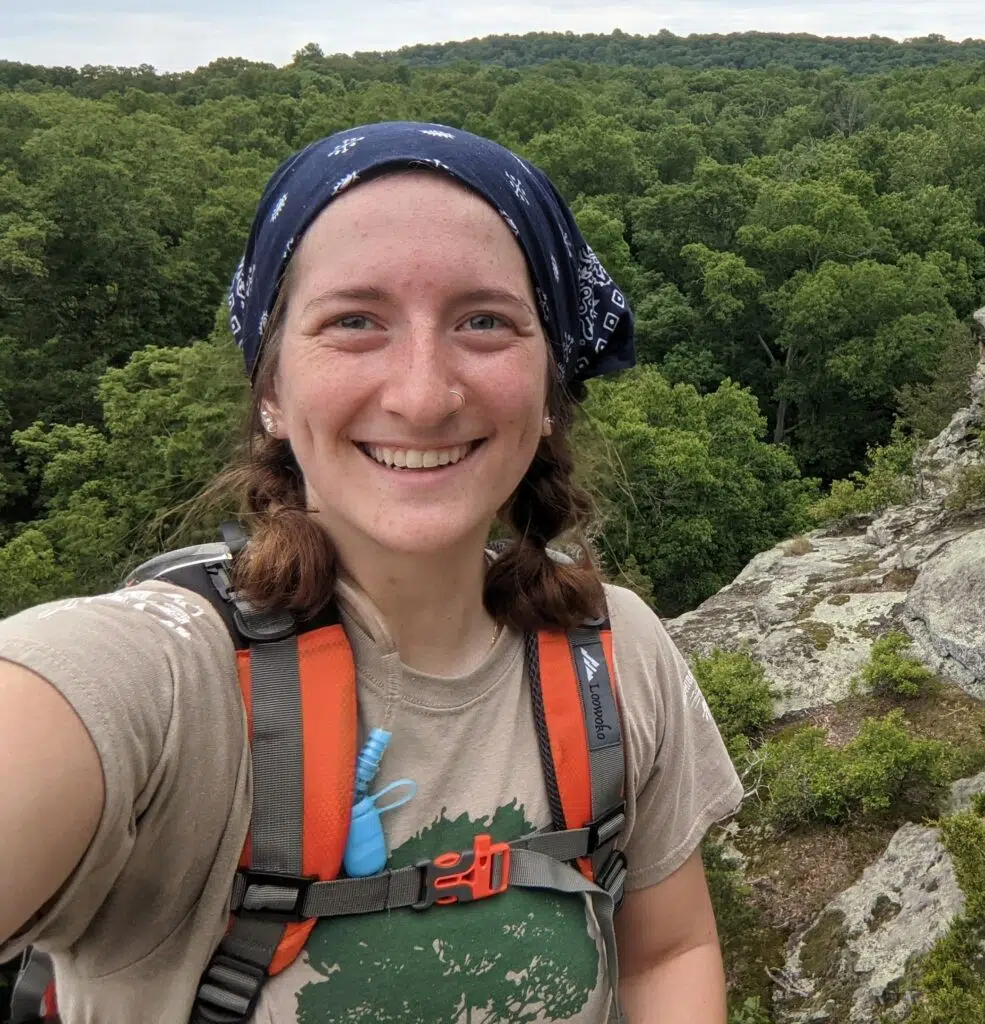 Sarah Lake
Hey guys! My name is Sarah! I come from a large family. I have four sisters and three brothers. My passions are horses, photography, writing, traveling, kids, and going on adventures. I have been involved with children and children's ministry as far back as I can remember. I have traveled around the world and have been to 31 states and seven countries so far. Some of my favorite places have been Lake Tahoe, Iceland and Honduras. But the fun doesn't stop there! I can't wait for all the awesomeness that we are going to have this summer and am excited that I get to do it with you!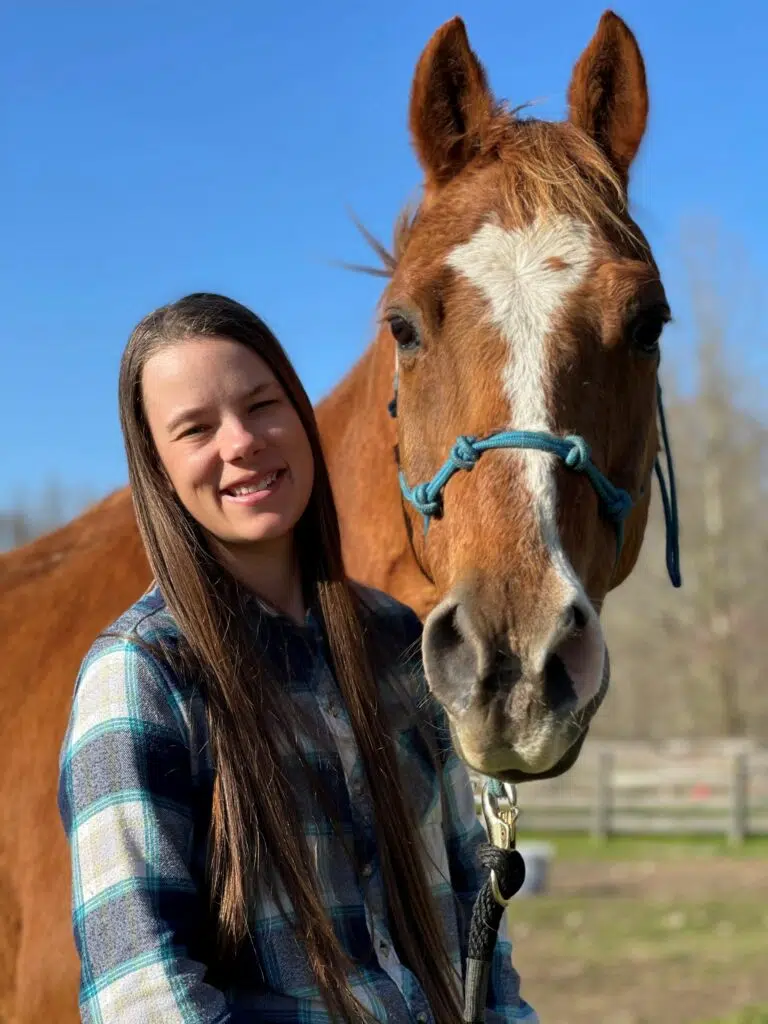 Skylar Krapf
Hey y'all! My name is Skylar Krapf but you can call me "Krafty" if you'd like. I'm from New Ipswich, NH and I'm the second oldest of seven kids. For two years now I've been working for my Dad's company pouring and repairing concrete and that's definitely where my heart is. The long days and hard work never get old when you're doing something you love! I finished school early and graduated when I was 16, got into the working world about five years ago and never looked back! Before I got into concrete, I was a CNA at a local nursing home and before that I was a coffee shop barista and worked in a grocery store. In my free time I enjoy fishing, playing volleyball, drinking lots of iced coffee, and riding dirt bikes. I'm very outgoing and love making new friends! I have always wanted to work on a ranch and this summer I'm excited to try it out with my sidekick Ivana who will be kickin it in the CWR kitchen with me! So ready to see what Montana's made of!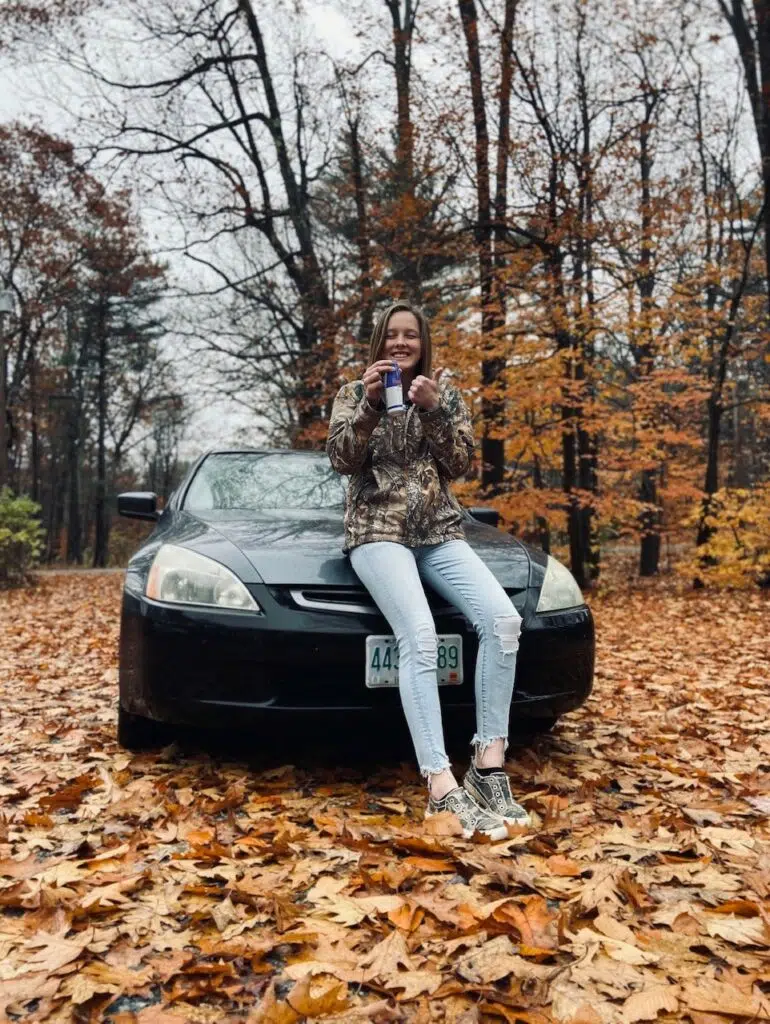 Ivana Somero
Good day, I'm Ivana Somero but I mostly go by Vannie. I was born and raised in New Hampshire and am the youngest of four. I love skiing and hiking in the mountains and taking my ranger off-roading. I recently graduated high school and had no idea what to do next. Then this opportunity popped up so here I am. I'm super ecstatic to be your dishwasher and can't wait to get started.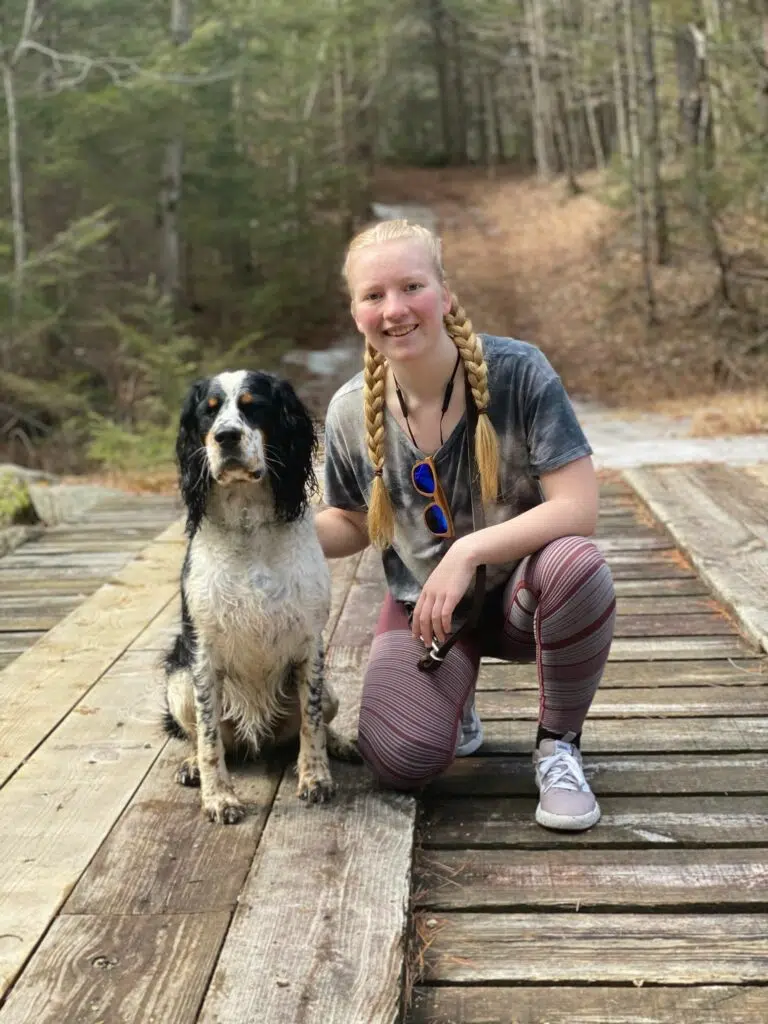 Jessica Dallessandro
Hi, my name is Jessica and you'll see me in both the office and the barn at the ranch this summer. I was born in Germany and raised in Northern Virginia, and after hopping around the east coast I'm super excited to be living out West for the first time. I first started riding when I was eight years old, and could not be more thrilled to spend the summer sharing a passion for horses with guests from all over. I love to spend time outside hiking, skiing, and riding, painting, cooking (on a very amateur level), and helping things grow, whether that's plants, animals, or people! A fun fact about me is that I have a photographic memory – so I might forget a name, but I won't forget your face!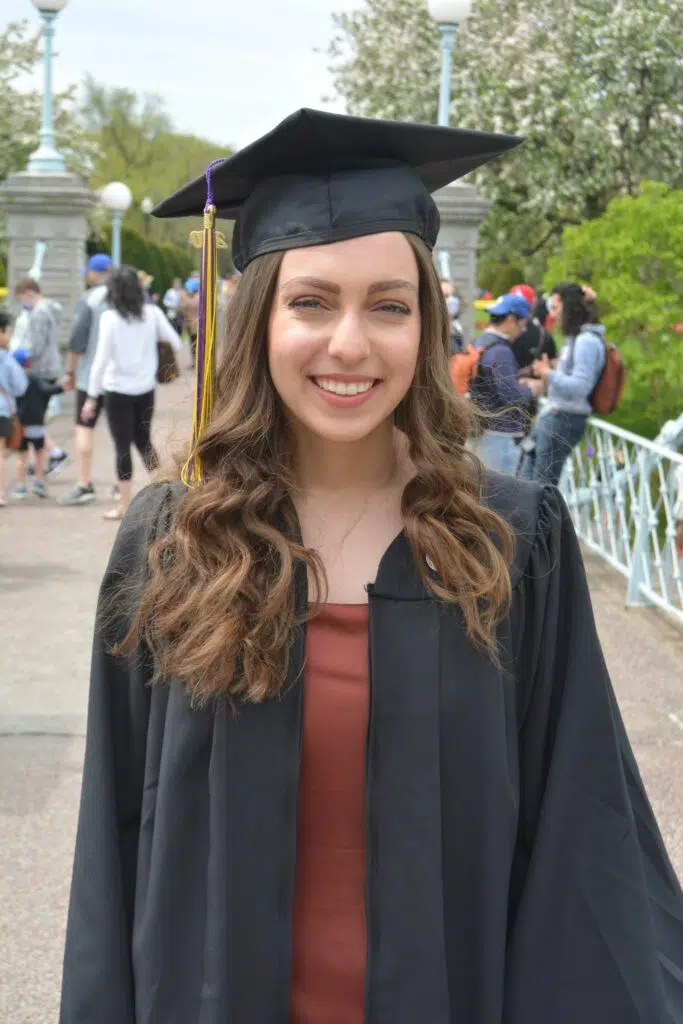 Brooklyn Coponen
Hi, I'm Brooklyn! I will be your housekeeper this season, so be sure to find me with all your cleaning needs and I will take care of them for you. I was born and raised in North Carolina but lived in the Upper Peninsula of Michigan for the past year. I grew up in a family of ten and my two nephews mean the world to me. I lived in Alaska for a summer so I'm excited to change it up by working in the West! I can't wait to be surrounded by mountains and horses!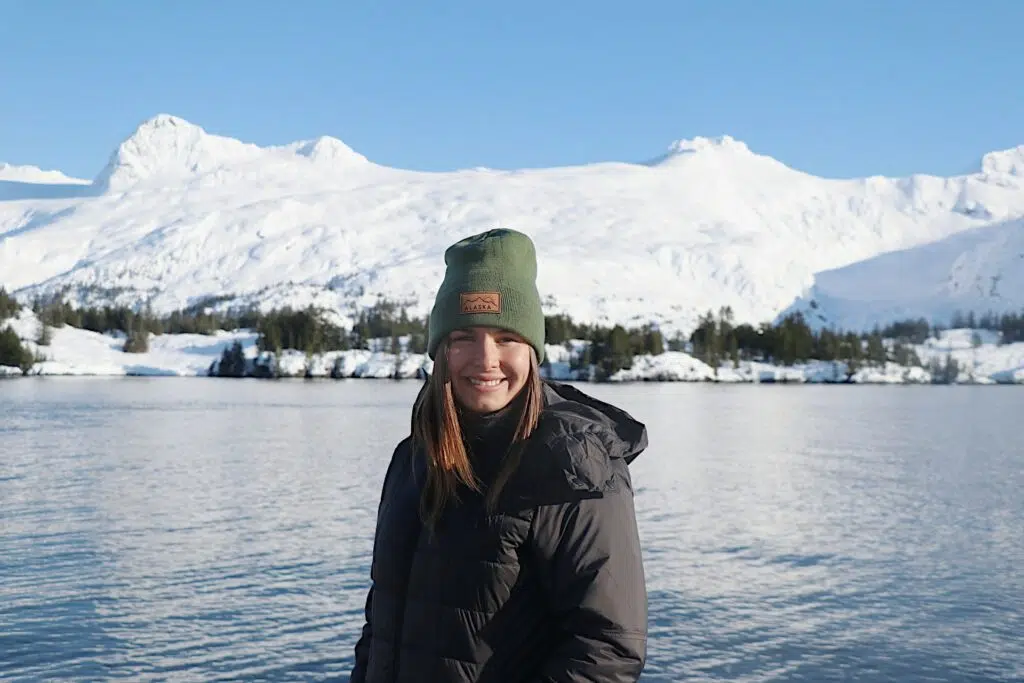 Reo Heinzman
Hello, I'm Reo Heinzman. I have spent a couple years working seasonally in Montana and Arizona. I grew up in Michigan working on our family dairy farm and helping in my dad's
mechanic shop. Most of my free time is spent in the saddle or wetting a line in a nearby river. I truly enjoy the outdoors and learning more about the geography around me. I'm looking forward to riding with you and sharing my best jokes!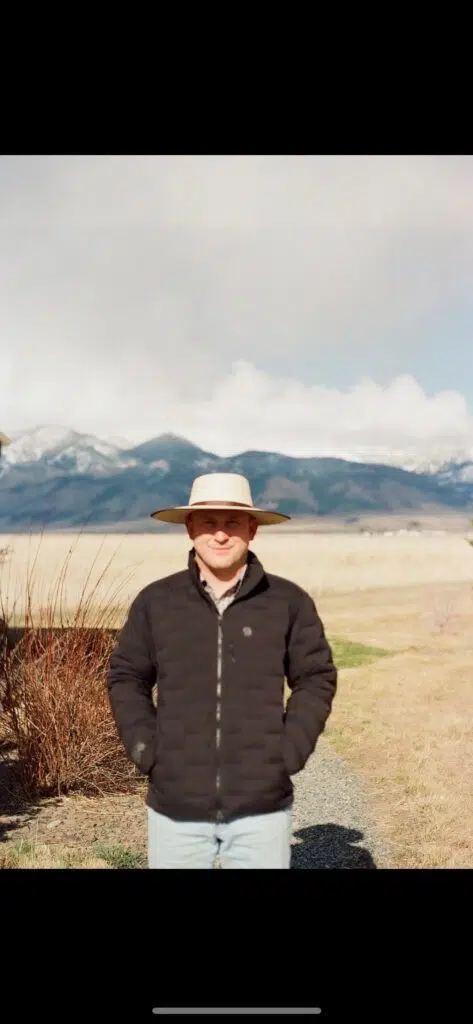 Jessica Westbrook
G'day mate, Jess is the name I go by and some of my pals call me Twinkles. That's a story for the trail! I've been on adventure's trail for going on seven years now. I'm a home-body at heart and prefer to be out with my horses and dogs. Many would say I'm a gypsy though because I just haven't found that place to call home. I've hung my Akubra in four states and two other countries in the past decade, but I'm hoping Montana may be my home. Let's explore Big Sky Country together and tell stories on the trails. I'm excited to meet you and look forward to our adventures together.