Imagine the peaceful, quiet scene. The Lodge is all warm with Christmas lights. Snow is mounded fluffy and clean all around. Fire crackles in the hearth. Outside, the kids race their sleds down the hill to the barn. Some folks are strapping on their snowshoes to explore trails around the ranch. Later we'll all go for a sleigh ride at the neighbor's, just like in days of Yore.
For six days in December this can be your Winter Wonderland. When Christmas is over, the kids are bummed out, and the grown-ups are exhausted, everyone needs a vacation!
And on New Year's Eve we'll have "Dinner and Drinks".
Even though we won't offer horseback riding (the snow's a bit deep for that), you can visit our four-legged friends in their winter pasture. We'll be happy to give you a tour of the property. Check out the details below.
Christmas Vacation 2020
At the Covered Wagon Ranch – Ranch open December 27-January 1st
Breakfast & Dinner included. 10% discount for 8 or more people (maximum of 10 people)
Add-on options include: airport transportation, skiing, snowmobiling, dog-sledding, off-ranch dining, and more.
Aaaand we're located less than an hour from the West gate of Yellowstone National Park, world-famous for its fantastic snowy landscapes.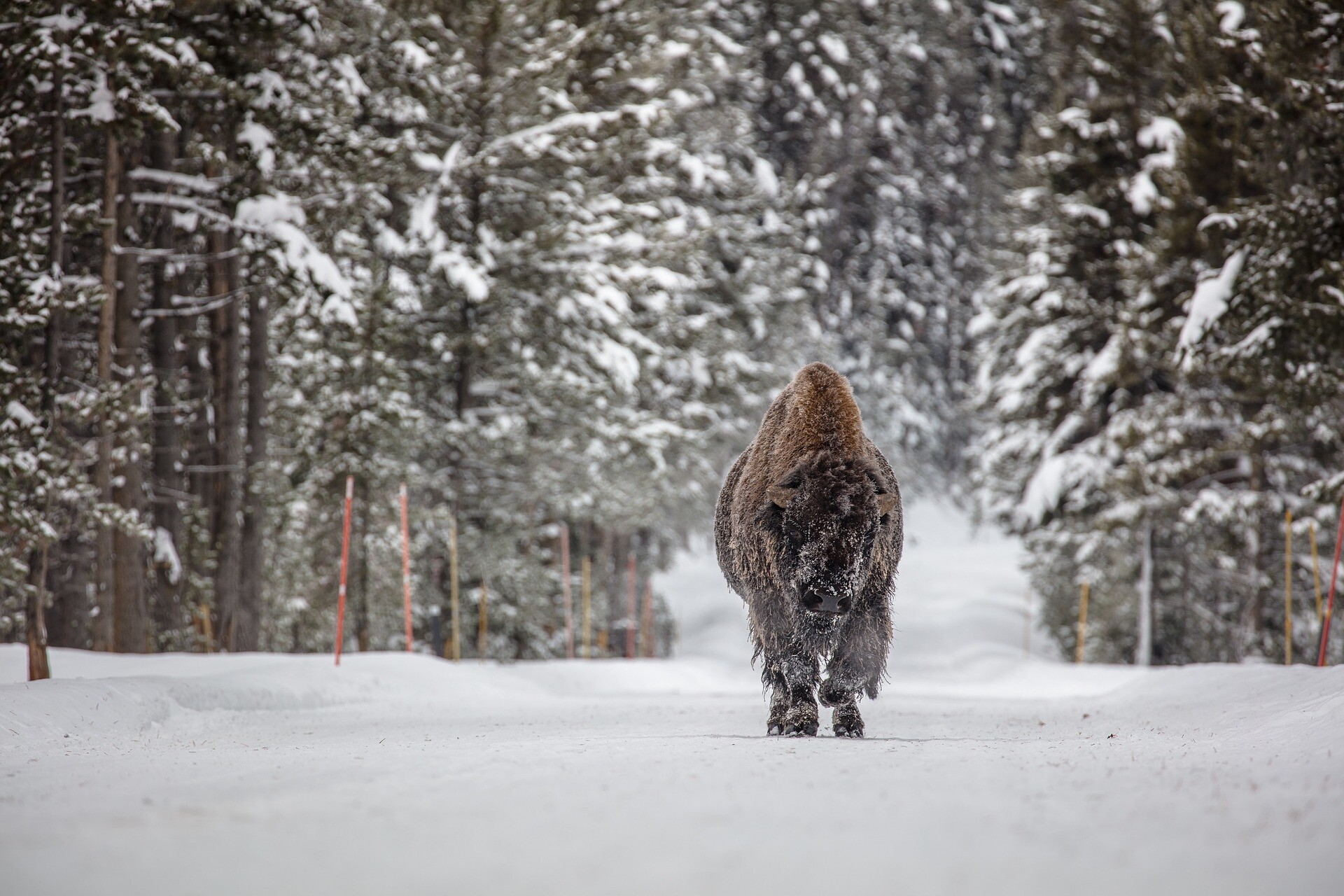 Christmas Vacation Package Pricing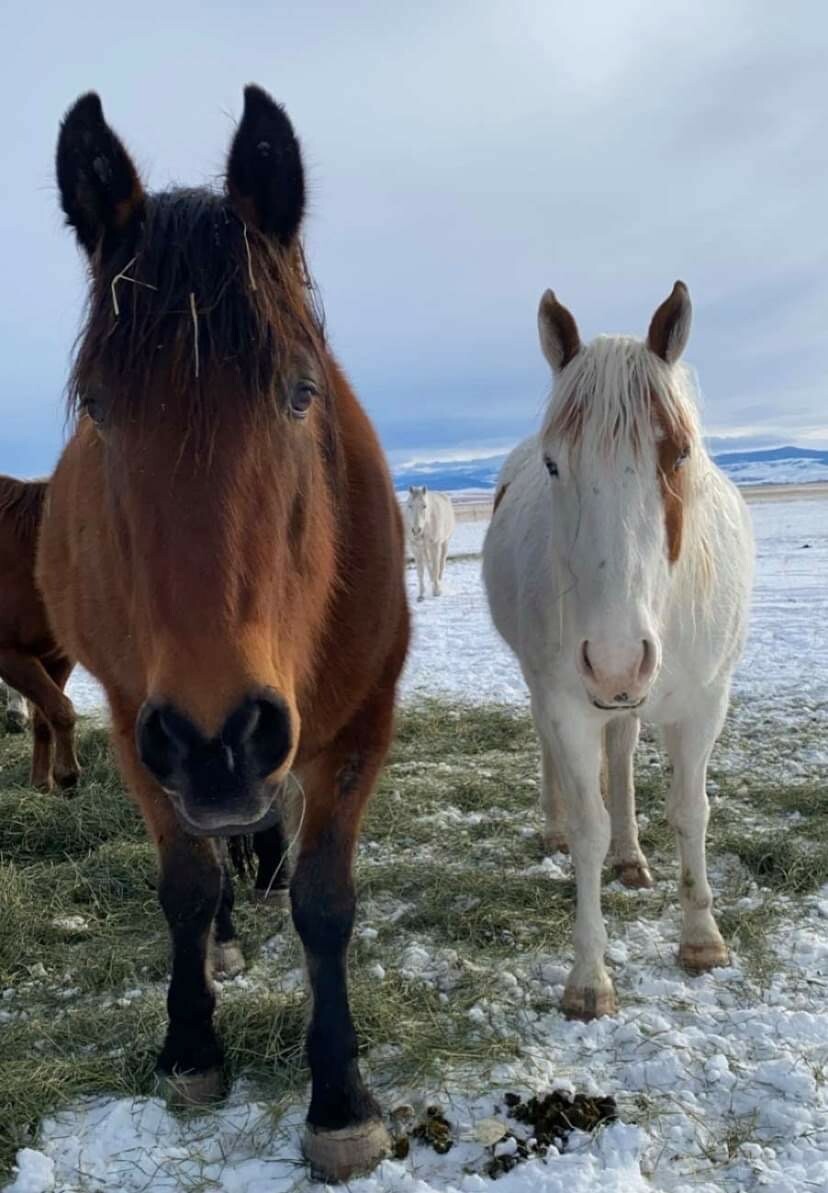 Two-bedroom Cabins
Each cabin has a wood stove and a bathroom between the bedrooms.
Group of 4… $4000
Group of 3… $3200
Group of 2… $2500
Party of 1… $1500
Rates are per cabin with a limit on the number of guests in each cabin.
A 30% deposit is required and the remaining balance is due 14 days before arrival.
No refunds will be given if cancelled within 30 days, no exceptions.
So book your Covered Wagon Christmas today!