Meet our crew for the 2019 season!
Caleigh Check – Kid Wrangler (from 2018 season)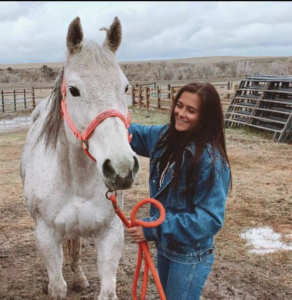 Hi! My name is Caleigh and I'm from Tampa Bay Florida. This is my second year at The Covered Wagon and there will probably be a third! I love horses and If I'm not exploring the mountains, I'm barrel racing my horse Hotshot in my free time. I can't wait to explore new country and meet tons of new people. I'm excited to see what adventures are to come this summer!
Taylor Harrington – Wrangler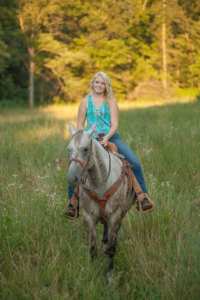 Hello everyone! My name is Taylor Harrington, and I will be working as a wrangler at the ranch this year. I am 21 years old and originally from Shelbyville, a small town in Northeast Missouri. I am very excited for this opportunity to work with people who share my passion for quality horsemanship. I am looking forward to meeting new people, exploring new country, and doing my part to make sure every guest has the most memorable experience possible! If you have any questions, please feel free to ask!
Amy Grenier – Wrangler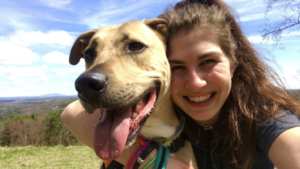 Hey guys! My name is Amy Grenier and I'm a wrangler here at the Covered Wagon Ranch. This is my pup partner in crime Shep, he's a rescue from the south. Born and raised on the east coast in Massachusetts, I am stoked to be out in Montana to experience this beautiful country and everything it has to offer. After graduating college with a degree in veterinary medicine I have worked as a Veterinary Technician for the Hospital for Large Animals at Tufts University. Horses have always been a passion of mine and I am very fortunate to be able to be making a career working alongside of them. When not in the saddle I am still outdoors snowboarding (I love the Snow!), hiking, fishing, hunting, you name it and I am always down for an adventure. Can't wait to meet you all this summer at the Ranch!
Megan Barbas – Wrangler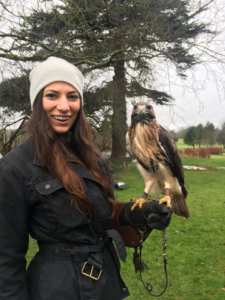 I'm Megan Barbas. Born and raised on the Northshore of Massachusetts, I have always wanted to travel cross-country and try living in the West. My life has always revolved around everything to do with horses. My first pony taught me many lessons starting at the age of eight. Since then I have ridden in various disciplines; I love to have fun trying different equestrian sports. I am currently bringing along my young QH and I can't wait to see what the future holds for us. I am wicked excited to be a wrangler at The Covered Wagon and am looking forward to meeting so many new friends from all over. Cheers!
Sarah Corning – Wrangler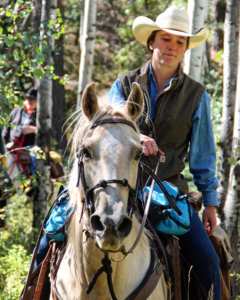 Hi y'all! I'm Sarah and I'll be a wrangler this summer. I grew up in New York, but I say y'all because it makes me sound better. I'm 23 years old and I went to Tufts University. I've never been to Montana, but I worked on a guest ranch in Colorado for two summers and fell in love with the entire experience! I attempted to "get a real job", but I'm not cut out for the office life, so I'm excited to continue my adventures as a wrangler. I love working with horses, but even more so, I love sharing my passion with new people. I can't wait to meet you!
Tirzah Cadicamo – Wrangler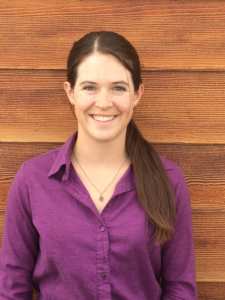 Hello everyone! My name is Tirzah Cadicamo and I am a 23-year-old from Southwestern Colorado. My passions are travel, wild places and horses. Because my ongoing goal is to be able to combine these interests whenever possible, I am very excited to be one of your wranglers this summer. I cannot wait to join you on horseback to explore another piece of this beautiful country.
Roy Stegall – Executive Chef (from 2016, 2017, 2018 seasons)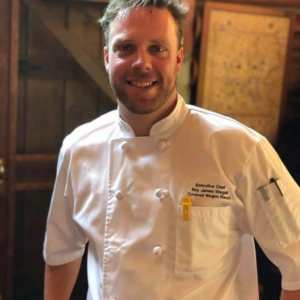 This is Chef Roy James Stegall's fourth season at the Covered Wagon Ranch. This year as the Executive Chef his goals are developing new and exciting pastries, new and ancient techniques, and food that welcomes the soul home. Chef Roy James is originally from Southern California and has cooked all over the West Coast and Rocky Mountains. His cuisine has strong ties to Italian, Mexican, Argentinian, Southern, and Down-Home Country! "I truly love cooking everything for everyone. It's an honor to feed people life." At the Covered Wagon you can always count on cookie jars always being full, gourmet breakfasts, lunches, and dinners. "I believe in the Covered Wagon Ranch. Our mission statement is Come as a guest and leave as family. That statement is something I hold dear to my heart.
Grace Linnaberry – Breakfast/Lunch Chef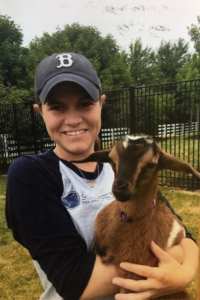 My name is Grace Linnabary. Although I have spent most of my life in central Ohio I have a passion for travel. I love backpacking for weeks at a time. I have seen every National Park east of the Mississippi and one day I hope to run a marathon in every state. When I am not on the road I adore serving people; it fills me with a sense of purpose. Rather than choose between these two lifelong obsessions, I am going to couple them here at Covered Wagon Ranch! I am elated to work under the ever-talented Chef Roy James. I can't believe that I have the opportunity to live so close to national treasures like Yellowstone and the Gallatin River. I am going to savor every minute here this summer! If you see me in the kitchen or on surrounding trails I hope you feel welcome to ask me anything. I am looking forward to hearing about your adventure as well!
Kirsten West – Pastry Chef/Server/Dishwasher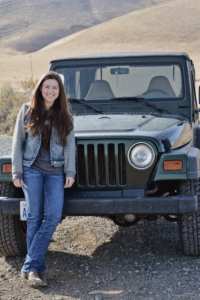 My name is Kirsten West. I am twenty years old and I am from Benton City, Washington. I am the second child in a family of eight kids and only two of us are girls! I have only ever driven through Montana, so I am excited to spend my summer here. One of the things I am looking forward to is spending time with the horses! I enjoy trying new recipes and I will be working in the kitchen at the ranch this summer. I am really looking forward to meeting new people and making lots of friends!
Eli Ray – Server/Dishwasher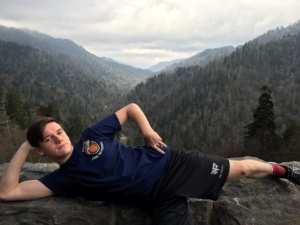 Hello, my name is Eli. I am from Cumming, Georgia. I came out to the Covered Wagon Ranch to work with the crew and learn new skills and bring them back to Georgia. I can't wait to learn and grow with this crew and figure out who I really am. In my free time I like rodeos and being outdoors! I'm excited to meet all the guests and build friendships.
Hannah McConnell – Housekeeper (from 2017 season)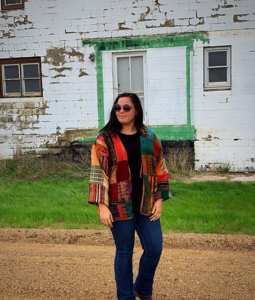 Hello, my name is Hannah McConnell and I am from Dawsonville, Georgia. I am 22 years old and will be a housekeeper this summer! My heart belongs in Montana and every year I keep saying I'll stay! I am so excited for the upcoming experiences, memories and friendships that I will be able to create.
Danielle West – Alternate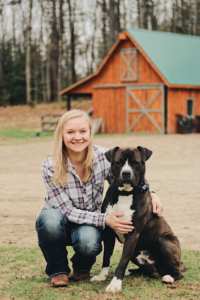 Hello, my name is Danielle West. I come from the small town of Rindge, New Hampshire. I am 21 and I will be the alternate at the Covered Wagon Ranch this summer. It's always been one of my dreams to work on a ranch somewhere out West, so this summer I get to experience one of my biggest dreams! I love animals, the outdoors and exploring new places. One thing I've never done before is gone white water rafting, so I'm hoping this summer I get to try it out. I am excited to meet you all and make some great memories!
Hannah Allen – Administrative Assistant (from 2018 season)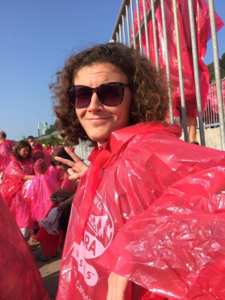 Hey, I'm Hannah Allen! This is my second year at the Covered Wagon and I'm so excited to be back! I grew up in Florida and have lived throughout the South, but spent the past year living in Montana where I got to experience my first real winter. In my spare time I enjoy writing, bird-watching, and chilling with my cat Alice. I can't wait to see old friends and make new ones this summer!
Daniel Goodrick – Ranch Hand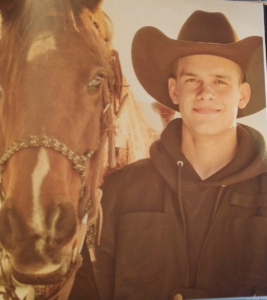 My name is Daniel Goodrick, (Dan) and this is my first year at Covered Wagon Ranch. I am super excited that Kurt and Melissa invited me to come and help out this summer! I am 24 years old and love the outdoors and hard work. I have been a logger in Oregon for the past five to six years and love it. I have always enjoyed being around animals and have a love for horses. My experience with horses has always been riding in the mountains, hunting and having fun (all types). I was born in Evanston, Wyoming and moved to Oregon with my family some years later. I have one sister and six brothers my sister is the oldest and I am the oldest boy. I love adventures and hope you do too!
Dustyn Garland – Ranch Hand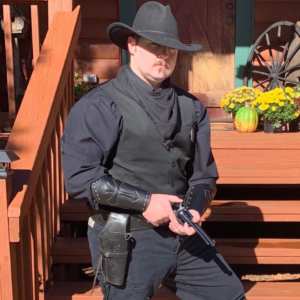 Hey, my name is Dusty Garland. I was born and raised in Dallas, Georgia. I am 24 years old and looking forward to my first year at Covered Wagon Ranch. This will be a season of "firsts" for me… this is my first year as a ranch hand and my first trip to Montana. I am a genuine people person and love to meet new people. I am an entertainer at heart! I have been a member of the Rocky Branch Ghost Town and Pine Mountain Gold Museum performance group for the past 18 months. We performed gunfights and train robberies for school groups and cowboy festivals throughout the year. I am self-taught on the guitar and sing a little too. I look forward to making some incredible memories with new friends, learning to rope and just taking in the beautiful country-side!
Alexis Messner – Nanny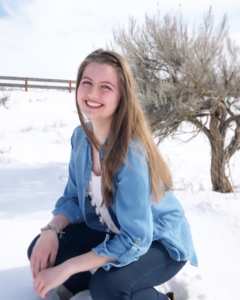 Hello my name is Alexis Messner. I am a recent homeschooled graduate and the oldest of eight children. My family and I live in the Tri-Cities Area in Eastern Washington. I am 18 years old and will be the nanny this summer on the ranch. This will be be my first time in Montana so I'm super excited! I'm so excited to get to know Melissa and Kurt Puckett's little ones and have fun with them! I love horses so it's always been a dream of mine to be at a dude ranch. I love nature photography so I'll probably have a camera in my hands a lot. I love adventures and getting to meet new people!