Hello, my Covered Wagon Ranch Family! The time has arrived us and we have opened our doors for the 2018 season! You all know Kurt, Braxton Sawyer and me, but I thought this year I would do a Blog to introduce our crew we have on board! Below, you will find a short bio of each CWR 2018 Crew Member and a picture to go with! We are excited for you to meet each and every one of them this summer!
Executive Chef
This is Chef Roy James Stegall's third season at the Covered Wagon Ranch. This year as the Executive Chef his goals are developing new and exciting pastries, new and ancient techniques, and food that welcomes the soul home. Chef Roy James is originally from Southern California and has cooked all over the West Coast and Rocky Mountains. His cuisine has strong ties to Italian, Mexican, Argentinian, Southern, and Down-Home Country!  "I truly love cooking everything for everyone. It's an honor to feed people life." At the Covered Wagon you can always count on cookie jars always being full, gourmet breakfasts, lunches, and dinners. "I believe in the Covered Wagon Ranch. Our mission statement is Come as a guest and leave as family. That statement is something I hold dear to my heart."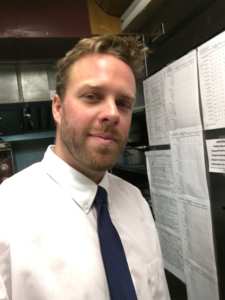 Dinner Chef
Hello, my name is Daniel. I arrived out west in 1998 at the age of 17 and started working at the Old Faithful Inn where I stayed for four summers. I grew up fly fishing in north Georgia with my dad and my love for fly fishing and the mountains pushed me to make the big move out west for good. I worked at the 320 Ranch for ten years running their bar and worked at the Cabin Bar and Grille on the mountain running their bar for nine years. I met Kurt when I first came out to Montana and when I heard they were looking for another chef I reached out to him. My passion for the outdoors, hiking, fly fishing and skiing brought me out here and I have no desire to leave. This is home now!
Head Wrangler
Hi everyone! My name is Jordan Turner, I'm a wrangler here at Covered Wagon Ranch. I'm 22 years old and originally from Texas, although I've spent the last two years in Wyoming. This ranch really sparked my interest after first talking with Kurt and Melissa and coming to realize how passionate they are about this place and the horses they have. They know each and every horse like the back of their hand and I am very thankful to get to work with and learn from people that share the same passion as I do. They welcomed my two horses and I in with open arms and I have heard nothing but good stories after good stories about summers on the ranch. Looking forward to a great season and lots of miles in the saddle. See you guys when you get here! Happy Trails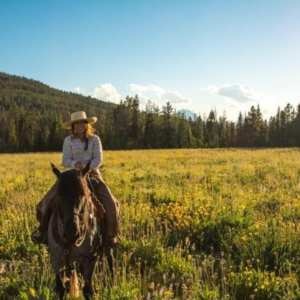 Wrangler
My name is Lizzy Anderson, I am 20 years old. I was born and raised in Chugwater, Wyoming. I have worked on our family ranch my whole life, riding horses, working cows, fixing fence, doing pretty much everything ranching requires. I moved to Montana looking to start my own business as an Equine Bodywork Therapist. What drew me to the Covered Wagon ranch was the opportunity to do what I love (which is anything horses) and to have the opportunity to meet the great people who will visit us this summer. I also really appreciate the way Kurt and Melissa keep the cowboy traditions alive.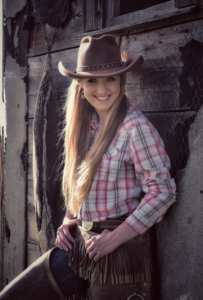 Wrangler
Ana hails from California's central coast; exactly half way between Los Angeles and San Francisco. Though not from a ranching family, Ana has been riding and working with horses for 20 years, and prior to coming to the Covered Wagon she managed events for one of California's oldest cattle ranches. She chose the Covered Wagon because she prefers getting to know her guests on a personal level​​ and wants to be able to provide them with an intimate, hands-on ranch experience. Ana is excited to be working in the barn this summer, sharing the special magic that only horses can provide with all her new Covered Wagon friends!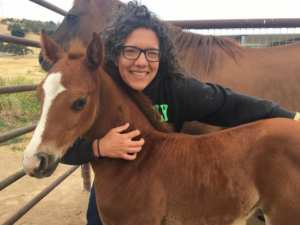 Wrangler
Hi, my name is Sydney Dressler I am from Dodgeville, Wisconsin and just graduated with an Animal Science degree from the University of Tennessee at Martin. I will be a Wrangler this summer at the Covered Wagon Ranch. I am excited to join the ranch family as it combines my passion for horses and the western way of life as well as the joy of working with people from all backgrounds who have similar interests.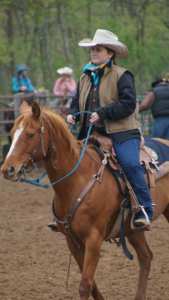 Ranch Hand/Backup Wrangler      
Hello, my name is Weston Hamilton and I am 19 years old. This will be my first summer at the Covered Wagon Ranch. I am from a little town located in the foothills of the Smokey Mountains of Tennessee called Tellico Plains. There is not much to do in my hometown that doesn't relate to the outdoors! I am very excited about working this summer because it has always been a dream of mine to "cowboy". I have competed in rodeos my entire life and have horses of my own, but there is a drawing of a western soul to head west. I learned of the ranch from a good friend who worked on the ranch the previous year. I have been blessed to be hired as a ranch hand and I hope to learn as much as I can about the area, the people, and the western lifestyle.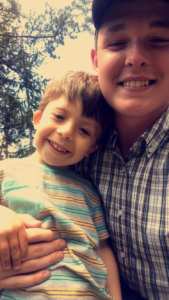 Ranch Hand/Dish     
Hello, my name is Cole! I am from Cumming Georgia. I came out to the Covered Wagon Ranch to work with Melissa and Kurt so that I could learn as much and possible about horses and taking care of the land. I also wanted to get away and find who I really want to be! No better place to do it than 2,000 miles away from home! In my free time I like to Rodeo and hang out with my friends. I can't wait to see what this season has to offer me out here in Montana at the Covered Wagon Ranch!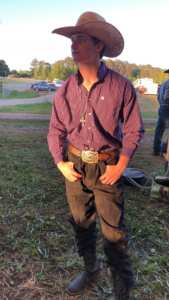 Ranch Hand/Dish
Hello, my name is Brody Ross, I am 19 years old from Canton, Georgia. I first heard about the Covered Wagon last year when I had some friends that came out here and worked. I love to ride bulls and travel the rodeo circuit. I hope to be working here in years to come and call this home.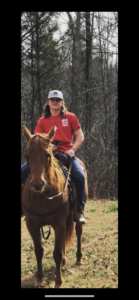 Alternate
Hi everyone! My name is Misty Seppala. I'm from a large family in a small town of southern New Hampshire. I was craving adventure and a rejuvenating break from work before diving into college.  I learned about Covered Wagon Ranch from a friend, who had worked for CWR a couple years ago (Clarissa). Her stories and experience here were too tempting to pass, so here I am! My position as the 'alternate' will be to cover days off for some of the other crew members and to help out wherever I am needed.  I am excited to make many wonderful new friends and am quite honored to be a part of the CWR crew!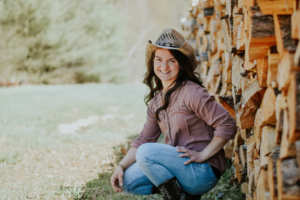 Housekeeper
Hello, I am Hannah Allen! I grew up in Florida and have lived throughout the South.  In 2013 I graduated from the University of Montevallo and aspire to someday work professionally as a writer.  In my spare time, I enjoy hiking, gardening, and watching pointless videos on YouTube.  I've always wanted to live Out West, and I was drawn to the welcoming, family atmosphere of the Covered Wagon Ranch.  I'll be working as one of your housekeepers, and I look forward to the meeting everyone!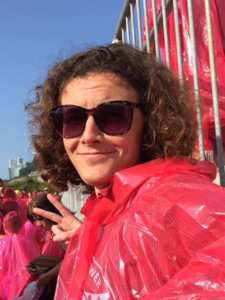 Nanny/House
I'm Desirae Freeman, I am a proud dog mom to two wild and rambunctious Siberian Huskies from a small community in West Virginia that most people have never heard of named Canvas. Growing up something that I always watched with my Great-Grandfather and Dad was old Western Movies such as Walking Tall; Big Jake or and of the Lonesome Dove series. As a result of that I always made the comment that I would live in the West one day, it became a goal of mine. Last year when I came across Covered Wagon I knew I had to take the chance and submit an application. As luck would have it I ended up getting the Nanny position.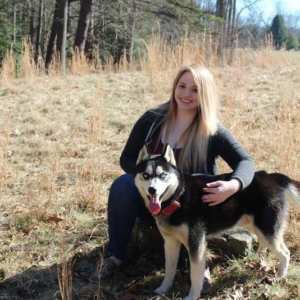 Head Server
My name is Caleigh….I'm from Land 'O Lakes, FL.  I've been riding horses since I could walk and have always loved just being around a horse, they are such intelligent creatures and have taught me more than I could ever have imagined. I have wanted to come West as long as I can remember, I'm always looking for an adventure and this is best way to start. I'm excited to be here, the views are unlike anything I've ever seen.  We have great beaches in Florida but we live around sea level, so the mountains are something I've always dreamed about.  I hope to take away from this experience, new friends, quality saddle time, working experience and hopefully enough money to put a down payment on my first car.  I have fallen in love with the Covered Wagon Ranch, after only being here for a short amount of time. the state of Montana is breathtaking. I appreciate my new family, Kurt and Melissa, for giving me the opportunity of a lifetime and I'm very excited to see what the future holds for me and the ranch.