Hey y'all!
Well we have had yet another exciting season here at the Covered Wagon! We have seen many familiar faces at the ranch, as well as many new faces that are now part of our Covered Wagon family! Our staff is gearing down for the winter, and our horses will be going out to winter pasture here in the next month.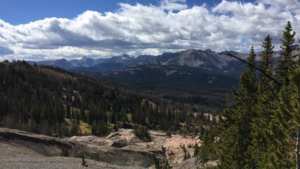 We have had the privilege of spending time with some incredible people, seen breathtaking views, and shared great stories with all of our guests and crew! Winter is a well-earned break for all of our wonderful horses, but we sure will miss our nice lunch spot views!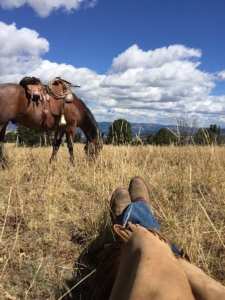 All of our guests make this job and experience so worth it! We absolutely love getting to meet people from all over the country and overseas, and getting to share our little piece of heaven with you all. Getting to share our love of the beautiful Montana countryside and our horses is why we do what we do!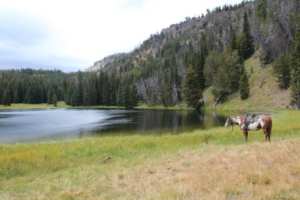 Our Covered Wagon family keeps on growing, and this winter we will be welcoming baby Puckett to the family! Kurt and Melissa are expecting their second baby, due around the end of January. Braxton is going to be a big brother! Last Friday at the cookout, we had a reveal party and found out the Puckett's are having another baby boy! We are so excited to meet our newest member of the family!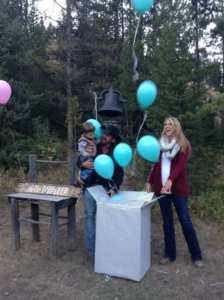 Thank you so much for all that you wonderful guests do for us, and for being the reason we love our jobs. We couldn't do what we do without you! We hope everyone has a fantastic fall and winter, and we can't wait to see all of our favorite people back at the ranch next summer!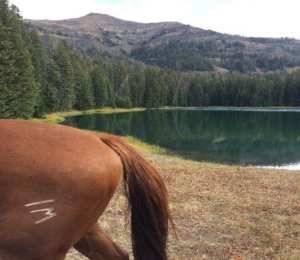 Happy Trails,
~Samantha