Hello from the Covered Wagon Ranch!
It is yet another beautiful July, and we are thoroughly enjoying the warm weather, our amazing guests, and awesome rides! We are extremely blessed to be completely booked up for the 2016 season, and we are already booking for 2017 and 2018! We are having a blast with all of our return and new guests! Can't wait for everyone else to get here and wake up to beautiful views like this every morning!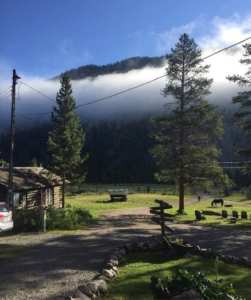 All of our trails are officially open, so our guests are getting to enjoy all the beautiful Montana countryside views! Our horses are fat and happy and loving their job! Check out this picture of Fred and Harvey – our largest horse right next to our smallest pony ha!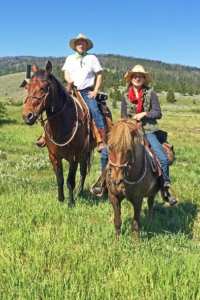 Our guests are enjoying all the wonderful activities Montana and the ranch has to offer! We've had quite a few fly fishermen come back from successful fishing trips! The whole crew and all our guests floated down the Madison River to celebrate the 4th of July! Some of our guests have ventured out to go whitewater rafting and ziplining as well! We're still seeing a little bit of wildlife as well – we've seen moose, elk, mule deer, marmots, and some guests have even spotted grizzly bears!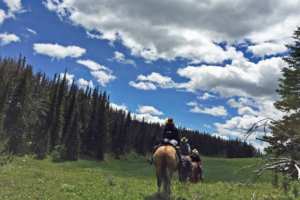 The Friday night cookout is also back in action! Rich and Tana continue to play wonderful music for us! Our guests are enjoying delicious food, playing horse shoes, learning how to rope, dancing, singing, and even jump roping!!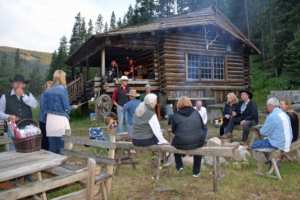 We are so excited for the rest of our guests to get here!! Looking forward to many more amazing rides, meals, cookouts, and so much more fun! We hope everyone continues to have a wonderful summer and will see many of you soon!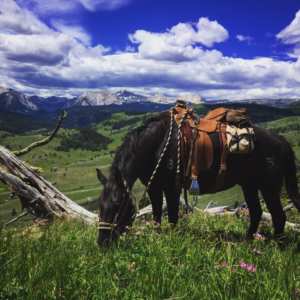 Happy Trails,
~Samantha