Hey y'all!
The Covered Wagon summer season is officially underway! This month has been a whirlwind of projects, spring cleaning, meeting new crew, and getting our first guests in. We love seeing our return guests, and we are having a blast meeting all of our new additions to the Covered Wagon family! The summer season is in full swing now, and we are taking our guests out on lots of amazing rides!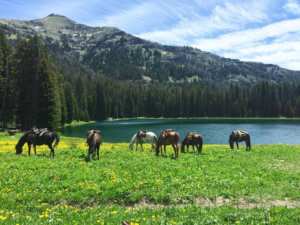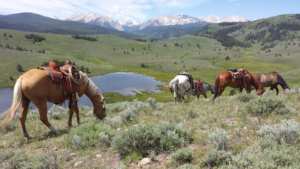 Our horses are feeling fresh and getting back into shape. We also have a lot of young colts Jeremiah is working with. Our newest addition to the herd is Rita's baby, Dollar. He is having a ball grazing with all his girls and getting love and attention from all our guests!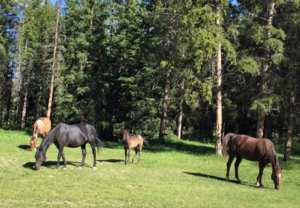 Yesterday we had the first wrangle of the season and sent our horses up to top pasture to enjoy a nice day off. As you can see we've had some beautiful weather up here in the canyon the past couple of weeks. We can't wait for all of our guests to get out here and experience the beautiful scenery, wildlife, and of course horses with us!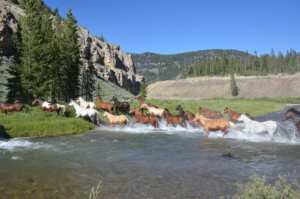 This season is shaping up to be the best one yet! Don't forget to check out the Covered Wagon's new Instagram and Pinterest accounts! Stay tuned for more fun pictures to come!
Happy Summer,
~Samantha