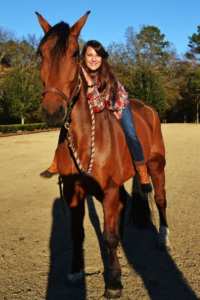 Hello from the Covered Wagon! Spring is in full swing, and we are gearing up for another great season! My name is Samantha Lee, and I am Melissa's new office manager and right hand woman for this summer! I wanted to introduce myself and give you all a little background on myself. I was born and raised in Suwanee, Georgia – a little bit north of Atlanta, and recently graduated from Mississippi State University with a degree in Communication and Public Relations. I have known Kurt practically my whole life – he was my bus driver for several years when I was in elementary school! His parents also worked with my parents and live in the same county. My mom and I came out to the Covered Wagon several times when I was younger to visit Kurt, ride horses, and see the beautiful Montana countryside!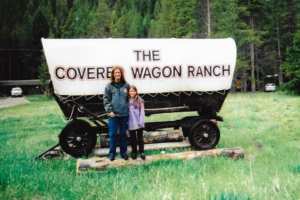 I was never able to come work for Kurt and Melissa while I was in school since I would start back school in August, and as you all know the Covered Wagon season runs through the end of September/beginning of October. Working at the Covered Wagon is something that I have been wanting to do for a really long time, and I just felt this pull to come out to the ranch and Montana. Now that I have graduated, I finally got to come out to the ranch to be a part of the crew and Covered Wagon family! I am extremely passionate about horses and people, and wanted to use these passions to help make Covered Wagon guests stay on the ranch even more memorable.
I have been riding since I was seven years old; in fact my very first horse, a black Quarter Horse gelding named Pete, came from the Covered Wagon! Kurt thought that Pete and I would be a good fit, and boy was he right! Pete taught me so much more than I could have ever imagined. He was a quirky horse with lots of personality, and he taught me to be tough and a better rider.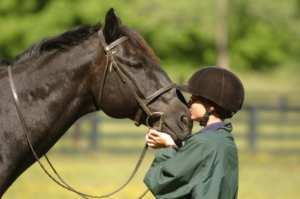 I am so excited to be a part of the Covered Wagon family this summer! Melissa has been telling me all about our guests we are expecting this summer, and I can't wait to meet you all! We have a lot of fun things in store for this summer and a great crew ready to welcome you all. Be sure to keep up with our Facebook page for updates and pictures from this season. We are also getting our Pinterest page and Instagram up and running, so be on the lookout for those! We hope you all have a fabulous Memorial Day weekend and look forward to having you all at the ranch!
~Samantha