Melissa posted earlier this month with her reasons to try coming to Covered Wagon, which got me thinking about all the reasons that I love to tell people, and some reason that I never really have enough time to get across while on the phone or with e-mail. So, as I have a lovely captive audience here, I figured we could make February "Why Choose Covered Wagon" month here on the blog. Feel free to comment or post on Facebook your reasons why you chose CWR, or any questions if you are still making your guest ranch decision!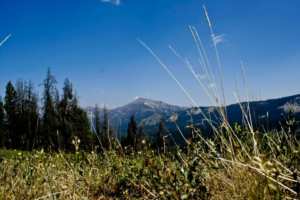 First and foremost, my main reason would be our riding program. Quite simply, no one rides like we do. I know, I know, I am clearly horribly biased (it's true). But my statement stands: I have never seen a place with so many personalized options as well as just the vast amount of territory to ride in that Covered Wagon covers.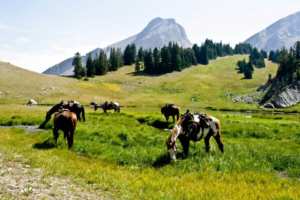 We have half and full day rides for people of all abilities and sensibilities. Want to see mountains up close? Fine. Scared to death of heights? Ok, no problem. Here at CWR, we ride territory spanning from Big Sky into Yellowstone National Park, with over 100 trails to choose from. We have rides that will take you to 10,000 feet and rides that will let you relax at beautiful lakes. Rides to see amazing mountain views, and rides with beautiful meadows to go searching for wildlife. You will cross rivers, conquer cliffs, enter wilderness, traverse meadows of flowers, and see the amazing amount of beauty Montana has to offer. We are honored to have guests who have been coming here for more than 30 years and still finding new parts of the Gallatin National Forest to explore.
We have rides to cater to any duration you wish to spend in the saddle. Covered Wagon also has over 70 horses and mules, so your perfect riding partner is here, we promise! And we will give you a horse to ride for the entirety of your stay, allowing you to bond and really get to connect with these animals that we consider family. You will also have your own saddle for your time here, allowing you to get comfortable. Our wranglers are amazing as well, more than happy to teach everyone whatever you want to know! From how to unsaddle your horse and turn them out to how to become a better rider, we truly offer the full Western horsemanship experience.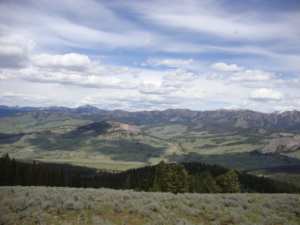 I know that many of you have probably heard this speech (or parts of it) before, but our riding program is truly one of the best I have ever dealt with or heard of in the guest ranch industry. I know I feel truly blessed to have access to all of the terrain, wonderful horses, and knowledgeable wranglers while I am here. And hopefully, you will too! So as I said, feel free to comment with your experiences, pictures, or questions, and we would love to hear about your favorite rides at Covered Wagon!