Well, it is officially winter in Montana and thus far, it has been absolutely beautiful. We have been hard at work here, finishing projects and getting all of our horses to winter pasture – just generally getting the ranch ready for the winter season. Most of our wonderful 2014 crew has left us, and we are slowly winding down into the off-season.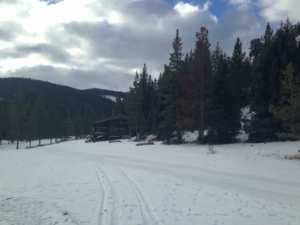 For my first winter in Montana, I definitely wanted to experience all the country has to offer – and just living here has been such a new experience. It is sunny, if cold, and we constantly have a really pretty blanket of snow on the ground. Everyone around here skis and snowboards, or snowmobiles, and I am very much looking forward to learning how to be a real winter person (ironic since I am from NY state). So far, we have avoided the famed freezing temperatures of -40 or so, but I am sure they will grace us with their presence very soon. I will keep you all updated on the ranch and our misadventures in our winter wonderland as the off-season continues.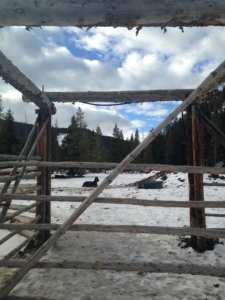 As it gets closer to the holidays, I just wanted to take a second and sincerely thank all of our guests – even those we won't meet until next summer, for allowing us here to do what we love every day. You guys brighten our days with your posts and emails and watching everyone experience the country that I have come to love and call home is something I would never give up for anything else in the world. All of our guests have such a unique perspective, and I personally have learned so much from everyone who comes here. Without each and every one of you, we wouldn't be able to live this amazing life, riding horses and hanging out in some of the most gorgeous land in the world. All of us here at the Covered Wagon really appreciate all of you – and hope you guys are having a wonderful and fun – filled holiday season!
-Eryn