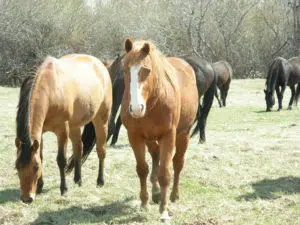 "Roxie" came to us as a surprise one very cold January morning, with temperatures hovering around 40 below zero. Yes-you heard me right! Her Mom was "Honey"-a draft cross horse. We purchased Honey the summer before. We thought she looked kind of fat but Honey was a big horse to begin with. Needless to say, after the season was through, the horses were put back up on winter pasture at Raspberry Butte Ranch in Big Timber. Kurt had been traveling up to Raspberry Butte on a routine basis to check on the horses, when one day in January he called to tell us there was a foal in our pasture. Well, those of us who know Kurt know he's a prankster at heart, so I didn't take much credence to his call. Besides, we did not breed any horses that year, and horses are usually bred to foal out from May on, due to the cold weather. Finally, I realized this was no joke, and he trailered the mare and foal back to our house in Bozeman.
She was a wreck.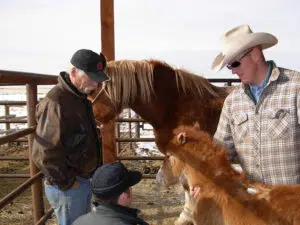 She was covered in bite marks all over her body. When you ran your hand across her body it was covered with scabs everywhere. Her ear was bit off and suffered from frostbite. And all four hooves were separated from the coronet bands. The vet thought maybe it was from frostbite or infection.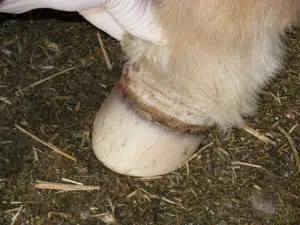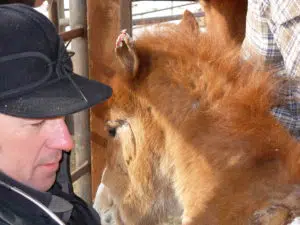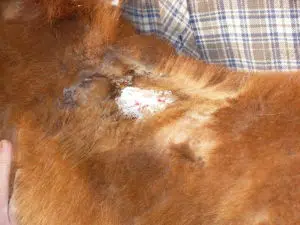 The horses and mules didn't take very well to having a foal around. As wonderful as these animals are, they get very competitive when there's a new kid in town. The cool thing about this experience is that the mules actually circled Honey and Roxie and protected them from the rest of the herd. Too bad they didn't start that a little earlier.
Roxie had a long course of treatments and TLC back at Love Lane, and we're proud to say that she is now 3 years old and doing great. She's had some minimal training and riding and passed her lessons with flying colors. She has an incredible disposition and is one of the friendliest, most respectful horses I know. If you walk down the driveway, she'll run up to the fence and walk alongside you like a puppy dog!!
Roxie will be joining the string this summer and work her way into the herd as a Montana dude horse for the ranch. I know she'll be one of our best in a short period of time!