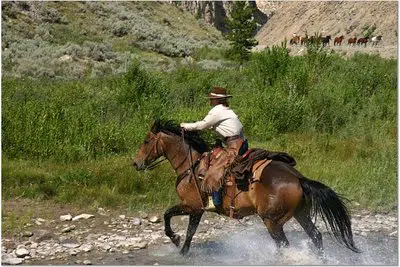 Those of you who have stayed with us know that Saturday evening, we run all the horses up to the top of the mountain.
We trot through the gorge, then thunder round the corner, splash across the river, and up the hill.
Here are some images from last week, courtesy of Jennifer Devore.