2-Night Pack Trips
Covered Wagon Ranch Offers Memorable Montana Pack Trips
As part of your stay at the Covered Wagon Ranch, you may want to add a pack trip to your adventure. Our Montana pack trips into the stunning backcountry of the Custer-Gallatin National Forest will take you on the journey of a lifetime. Departing by horseback, we will climb steep mountain ridges, ford the cool crystal rivers and streams of the Wilderness, and travel through lush alpine meadows before reaching camp.
Our Montana Pack Trips Offer a Great Camping Experience
Our campsites are comfortable and picturesque. You will sleep warm and soundly inside your canvas wall tent or beneath a blanket of stars.  Then in the morning, be awakened by the warm sun tickling your nose and the smell of freshly brewed coffee on the fire.
Camp is an excellent place to relax and soak up the wonder of God's Country. Spend your time exploring the wilds of the wilderness by horseback. If you are a writer, bring your journal; if you paint, bring your easel and canvas. Perhaps you appreciate your surroundings through photography, or simply reading. Whatever your pleasure, camp life on our Montana pack trips will clear your mind, invigorate your spirit and provide you with plenty of time to indulge and challenge yourself.
We maintain our tradition of personal attention to each guest by keeping our pack trips small (no more than five/minimum of two). You can then enjoy two refreshing nights with us in camp.  Because of the Montana terrain we require intermediate to experienced riders and a minimum of 12 years of age. Experience nature not just away from the city, but in its most raw and most spectacular form; the heart of the wilderness!
You must book as a rider for 7 nights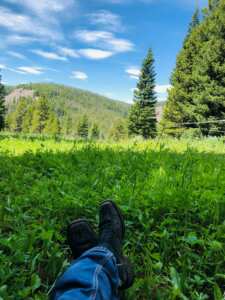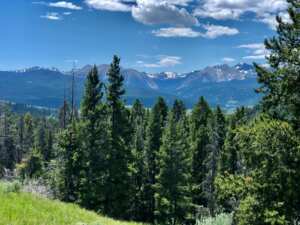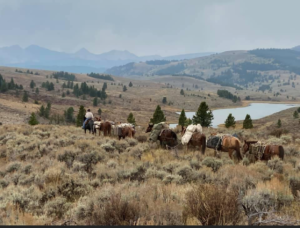 .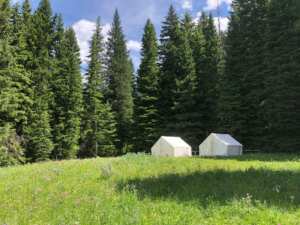 ---
Find out more: Sample Day | Horseback Riding | Fishing | Water Fun | Attractions