Meet the Owners
 Melissa and I are delighted to have this opportunity to welcome you to the Covered Wagon Ranch.  We feel extremely fortunate to have been able to purchase the ranch in the spring of 2013. It is our goal to maintain the historic character of the ranch, provide top notch riding and to offer a rustic, but comfortable atmosphere for our guests to enjoy during their stay.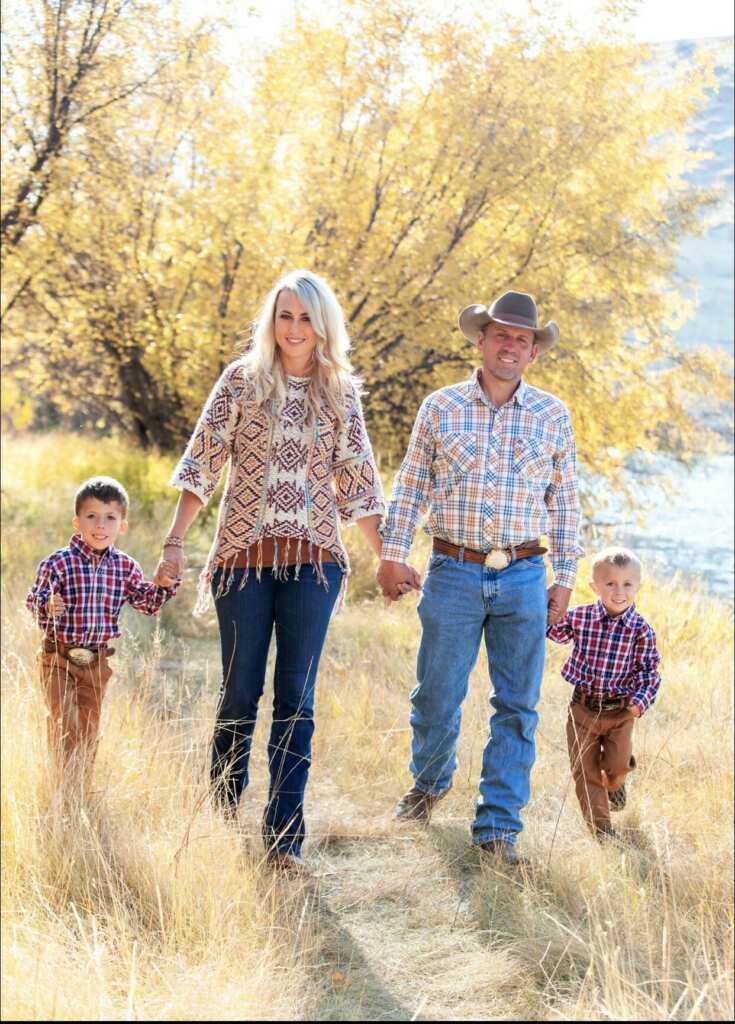 We, along with our  staff, want you to enjoy your stay, your rides, the beautiful country, and all of the other activities that you may choose to do during your visit to the Covered Wagon Ranch.  As part of the ranch 'family,' please let us know if there is anything that we can do to help make this a great vacation.
Melissa is a native Montana girl. Her family has been farming and ranching in central Montana since the early 1900's. As she puts it, Montana and the country are all she knows. She attended college in Montana, and after graduating she decided she didn't want to leave Montana and never has. I grew up on a farm in Georgia. When Atlanta started to move north, I loaded two horses and moved to Montana in the spring of 1998. I found the Covered Wagon and started working here that spring. I worked by Will's side for seven years doing every job on the ranch. I continued to work at the ranch for an additional four years after the ranch changed ownership to JT and Debi. In the fall of 2008, I left the Covered Wagon and went to work for a cattle ranch near Harrison, Montana. In 2011, we returned to the Covered Wagon Ranch as a partner, and in the spring of 2013, we purchased the ranch. We welcomed two busy boys into the ranching world, Braxton (7) and Sawyer (4) and they truly make the Covered Wagon Ranch that much more special. Over the last 23 years, I have had the opportunity to learn this country and the ranch very well. I believe we ride in some of the most beautiful country put on this earth, and we are humbled to call it our home. We couldn't be happier to be your hosts. We hope you enjoy it as much we do.
Kurt Melissa  Braxton & Sawyer